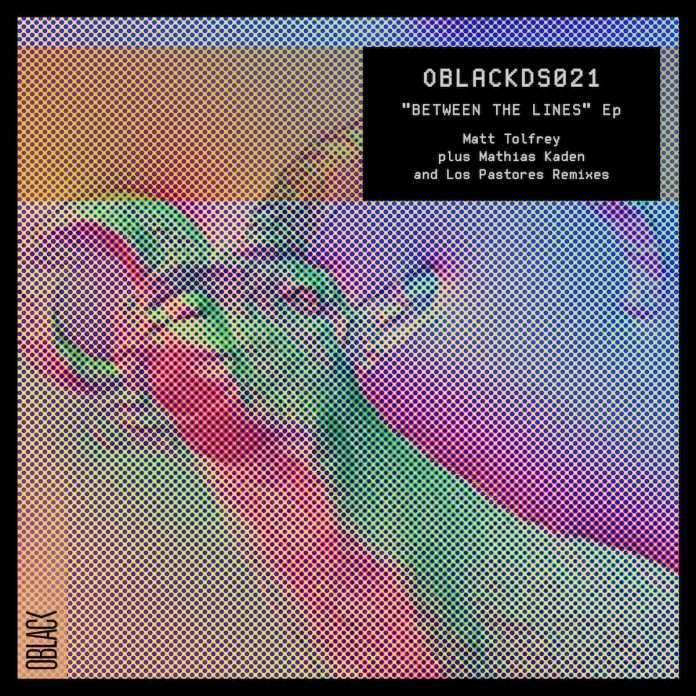 Leftroom founder Matt Tolfrey debuts on Oblack with two house cuts entitled 'Between The Lines' featuring remixes from Mathias Kaden and label founders Los Pastores.
The last few years have been particularly busy for the established British artist, being involved with releases on Cuttin' Headz, Crosstown Rebels, No. 19 Music, Kaluki and D-Floor as well as his own label Leftroom, not to mention DJing across Europe, The America's and Australia. He now follows Sascha Dive, Christian Burkhardt, Phil Weeks and Alex Arnout to join a lengthy list of respected producers that have released on Los Pastores' continually impressive Oblack imprint.
Featuring shuffling percussion from the off, a rolling groove drives 'Between The Lines' forward as twisted vocal samples join lively acid licks, making way for the stuttering rhythm and effervescent nuances of 'Agent 808'. First up to remix 'Between The Lines' is Mathias Kaden, who generates a hypnotizing aesthetic before introducing an animated hook in his 'No Gravity Remix'. Oblack founders Los Pastores are next, bringing their signature style containing intricately layered drums, moody stabs and a funky bassline.
Matt Tolfrey 'Between The Lines EP' drops via Oblack on 1st June 2018.
Tracklist
Between The Lines (Original Mix)
Agent 808 (Original Mix)
Between The Lines (Mathias Kaden's No Gravity Remix)
Between The Lines (Los Pastores Remix)
Between The Lines (Crack-A-Pella)
Connect Oblack
http://www.oblacklabel.com
https://www.facebook.com/oblacklabel