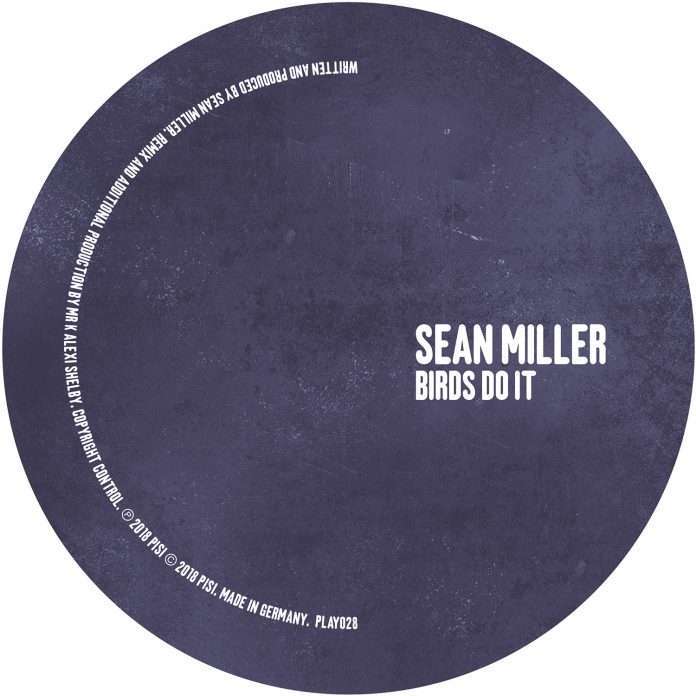 Sean Miller makes a triumphant return to Seth Troxler's Play It Say It imprint with a new single that has already been getting played by tastemakers like Luciano. In addition to the original, K'Alexi Shelby serves up a fine remix that makes this another vital package.
Canadian producer Miller last released on this label in 2016 with Tiger Spirit, and has also put out essential tunes on labels like Supernature, Ovum and most recently Cadenza. Always making music with integrity and soul, he's been active since 2003 and had plenty of Beatport hits in his time. This new release is sure to be another.
Entitled 'Birds Do It,' the track is seven big and explosive minutes of exuberant drums and tribal percussion. Meandering bird calls burrow deep into your brain and the rawest of hits add drive and edginess to this supersized house tune. All in all, it's destined to blow up even the largest festival crowds this summer.
Remixer K-Alexi is a true Chicago great. He's been at the core of the scene since the eighties and releasing his raw grooves on DJ International, Trax and Transmat, as well as his own K Klassik label. His standout version is a flurry of drums and percussion, smashing hi hats and bobbling kicks. Tight melodies rain down and unrelenting pressure builds in the drums to make sure that crowd will be driven utterly out of control.
This is a brace of brilliantly destructive and forward looking house tunes and another fine marker for both Sean Miller and Play It Say It.
Release Date:01-06-2018
Tracklist:
A Birds Do It
B Birds Do It (K'Alexi Shelby Klassik Remix)