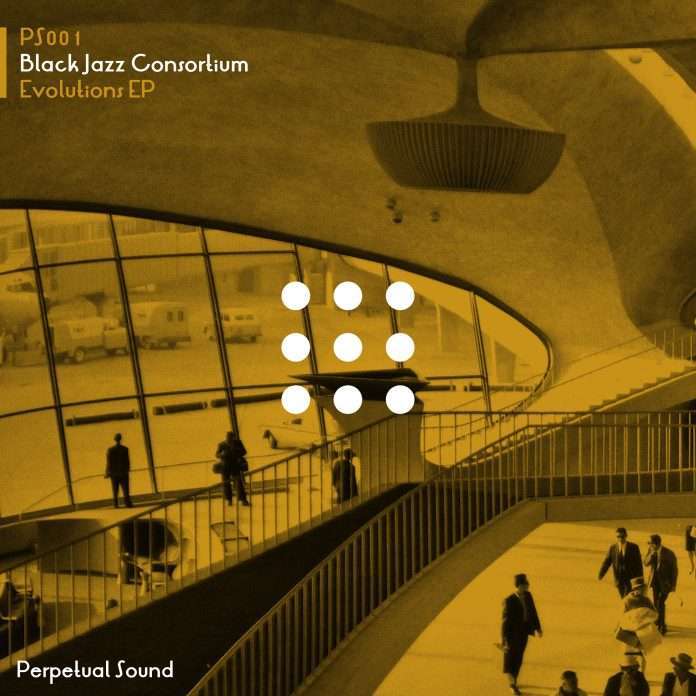 One of the most prolific and best-loved producers in underground, electronic music, Fred P christens his new label, Perpetual Sound, with a return to one of his best-loved projects, Black Jazz Consortium.
Perpetual Sound represents an exciting new start following Fred P's decision to bring his former label, Soul People Music, to its natural end. Guided by his keen eye for emotion and experimentation, the label is set to unfold as a space to explorer a wider variety of styles and genres, with Fred able to invite guest collaborators into the fold for future releases.


This first release, knowingly titled 'Evolutions', is rich in the steppin', jazz-tech style that Black Jazz Consortium effortlessly injects with quite so much soul. Opening the EP, the Fred P reshape of 'Essential Paradise', featuring Slikk Tim, is a dynamic house-groover of the timeless variety that the NYC artist continuously makes seem so effortless. Immediately following on, 'Mystery Of Fantasy' generates a wide-eyed swell of orchestral strings, establishing a forward-thinking sense of wonder and opportunity.
From London, Mr. G adapts the same track with one of his hypnotic soundboy stomps, and an alluring vocal, slowly blossoming into a lo-slung groover with a legitimate hardcore and rave influence. After this wave of energy, the record concludes on a more mellow yet equally compelling note with the 'Continuation Interlude' edition of '120 Black Key Experiment', a spectral denouement who soft keys and spoken-word samples concerning mankind, technology and the future, reflect the sixties-futurism evident on the record's evocative cover.
release date:November 23rd, 2018
Tracklist:
A1 Essential Paradise ft. Slikk Tim (Fred P Reshape)
A2 Mystery of Fantasy (Reprise)
B1 Mystery of Fantasy (Mr G's Fantasy Mix)
B2 120 Black Key Experiment (Continuation Interlude)
Fred's previous label, Soul People Music, has been the outlet for a distinctive style of house music for over a decade. A sound steeped in emotion, musicality, warmth and deepness, the imprint provided a home for Fred's numerous aliases, and artists he championed. Until now most of the catalogue has not been available digitally, but with additional high demand for represses of numerous titles, Fred has decided that fans both old and new be able to enjoy music from the Soul People Music catalogue however they wish. Digital reissues & limited vinyl re-presses of certain titles are to come.