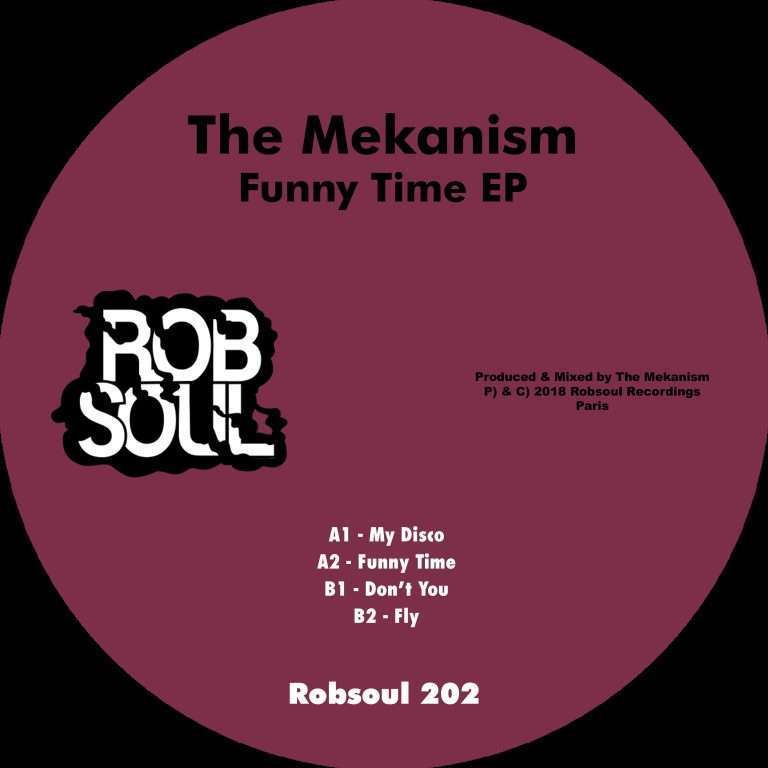 The Mekanism serves up the legendary Robsoul label's 202nd EP and shows off his slick skills and brand styles across four fantastically effective cuts. Rinse FM star and Parisian Roussel is well known to those with their ear to the underground house scene. He has been DJing for more than a decade and puts out his choice cuts on labels like Berlin's Exploited, London's Needwant, Leeds' 2020 Vision and Seth Troxlers Play It Say It imprint, with Seth in particular giving huge support to the Parisians clear talent in the studio.
He kicks things off here with the huge funky licks of The Disco, which has party atmospheres oozing from a rugged bassline and hip swinging claps. Funny Time is a clipped house cut that will get you on your toes. The crisp, clean production is super fresh, with woozy chords and vocal stabs all adding to the infectious effect. Don't You is a smooth and sweet, jazz tinged deep house roller that exudes a timeless class and Fly brings loose disco percussion to superb drum loops and sorting strings.
All four of these tracks have a huge heart and will make a huge impact.
Release Date: 30th November 2018
Tracklisting
1) My Disco
2) Funny Time
3) Don't You
4) Fly
https://web.facebook.com/TheMekanism/
https://web.facebook.com/robsoulrecordings/