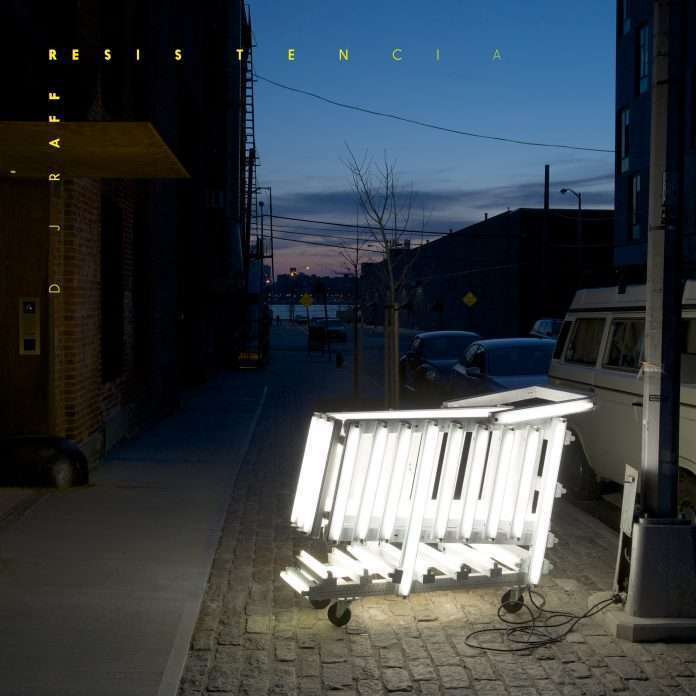 DJ Raff first made his name in Chile where he helped to sow the seeds of what is now considered one of the most important Hip Hop scenes of Latin America before progressing to producing electronic music. His creative sampling, big beats and arrangements earned him a place among Latin America's most highly regarded DJs and producers.
At 12 years old he started experimenting with a double tape deck and an old turntable to make loops and beats not knowing he was on his way to influencing the whole hip-hop and electronic music scene in Chile. Fast forward a few years and DJ Raff's name now appears as a DJ/sound engineer/producer on over 50 hip-hop releases in Chile, including that of Anna Tijoux's group Makiza.
In 2011 he released the game changing 'Latino & Proud' on Nacional Records (Bomba Estereo, Ana Tijoux) which featured on EA Sports FIFA 2012 and was the theme tune for Comedy Central's 'Broad City'. Despite the success of his hip-hop productions, he wanted to challenge himself and produce instrumental music that was able to convey a message without the need for lyrics, and so his journey into electronic music began in the early 2000s.
DJ Raff has played events like Sonar Barcelona, Mutek.ES, Lollapalooza (US, Argentina, Chile), RBMA Mexico and Red Bull also invited him to mentor at the 2015 RBMA Bass Camp Academy in Chile. His last album 'Movimiento' was released in 2017 on Nacional records and earned him a nomination for best electronic music artist at the Pulsar awards in Chile.
Raff now joins the Big In Japan family with a 3 track EP, 'Resistencia' (Resistance), which is inspired by the saturated world of advertising, consumerism and divisive politics that we live in. The artwork is by renowned Chilean artist Iván Navarro whose 'Homeless Lamp, The Juice Sucker' installation is also about resilience, resistance and the plight of homeless people.
On opener 'Resistencia', DJ Raff samples Afro-Latin percussion and manipulates it into a bass heavy and deeply hypnotic beat. He draws on cultural influences from his new found home in London and meshes the beat with Indian vocal samples to create a unique meeting of cultures.
'Memoria' (Memory) uses a sample from the people of Mapuche who are the native people of Southern Chile. The Mapuche were the original settlers and owners of the land before they were turfed off to make way for the Spanish conquistadores. Years later, the Chilean stole most of their ancestral lands which the Mapuche had owned for thousands of years and now they are fighting against the Chilean State to get their land back. This is DJ Raff's electronic interpretation of a Mapuche Rhythm and their resistance.
On 'Mundo Paralelo' (Parallel world) he uses a more traditional Latin instrument, the marimba, combined with big bass to create that sunrise dreamscape moment and transport the listener into a parallel world away from the over saturation of popular culture.
RELEASED: 07 DECEMBER 2018
TRACK LISTING:
1. RESISTENCIA
2. MEMORIA
3. MUNDO PARALELO
www.djraff.cl