Endless Music label boss Luca Olivotto steps up with Keep On, his stunning debut album twhich is set to kick off 2019 in style.
Italian Olivotto is a former resident of the esteemed Club Chalet in Berlin, and has made his label a fine outlet for independent and beautiful electronic sounds. Always making, playing and releasing music that is creative and original with real character, his productions and sets range from house to melodic techno but always with an air of experimentation.
The fantastic album features eleven melodically charged and ready to fire productions that flex their sonic muscles across a backdrop of deep techno, acid house and micro house. The whole thing was made on a Korg Prologue and a TR-08 and carries many usual traits of the Italian producer's sound, from subtle nostalgia to a fresh contemporary snap.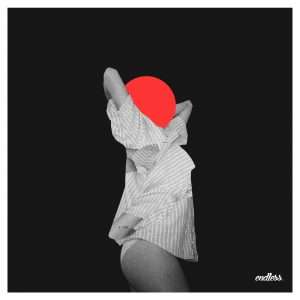 It is the rumbling bass and spine tinglingly delicate synth work of deep roller 'Satisfaction' that opens things up with real meaning. The acid laced and expansive 'Wheel of Fortune' then brings broken drum rhythms and swiftly paced percussion. The excellent 'Vienna' is a dub techno epic, with vast rubber kicks and Detroit soul in the synths that really get you on your toes, while 'Keep On' picks up the pace with crisp drum programming and future facing styles.
Elsewhere, 'Consciousness' strips things back to a warm, dubbier and more heady vibe that is perfect for cosy dance floors, serene cut 'Black Gloves' is a warm deep techno masterpiece and 'Club Horses' is a moodier piece but with equally majestic melodies and broken drum rhythms and swiftly pacing percussion. The timeless techno trip ends on yet another side of Olivotto's style with 'Dazed,' a full flavour track with rugged synths stepping up and down the scales and ending things on a determined and positive groove.
Whether you like things laid back and relaxed, or thumping from start to finish, this is an essential album that real journeys deep into many different, equally emotive styles.
Release Date:07-01-2019
Tracklist
1. Satisfaction
2. Wheel of Fortune
3. Vienna
4. Keep On
5. Deal With It
6. Consciousness
7. Evil Me
8. Black Gloves
9. New Era
10. Club Horses
11. Dazed
https://web.facebook.com/lucaolivottomusi