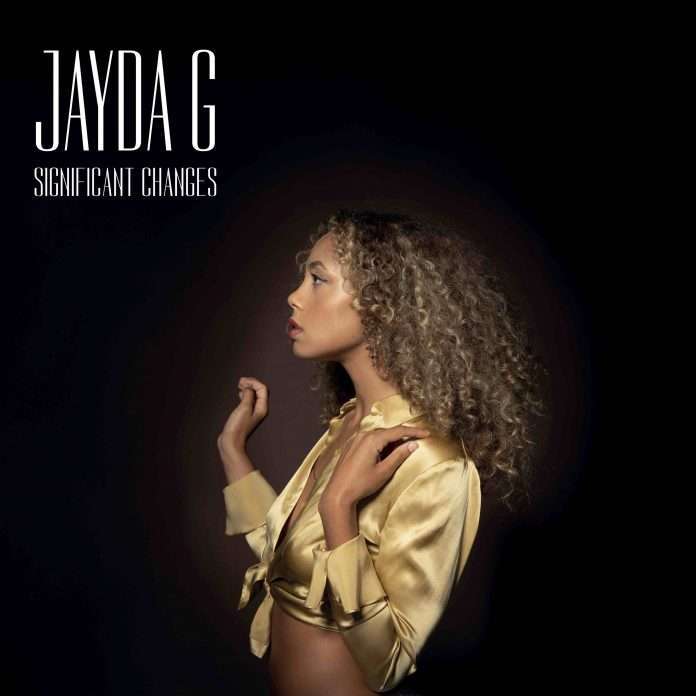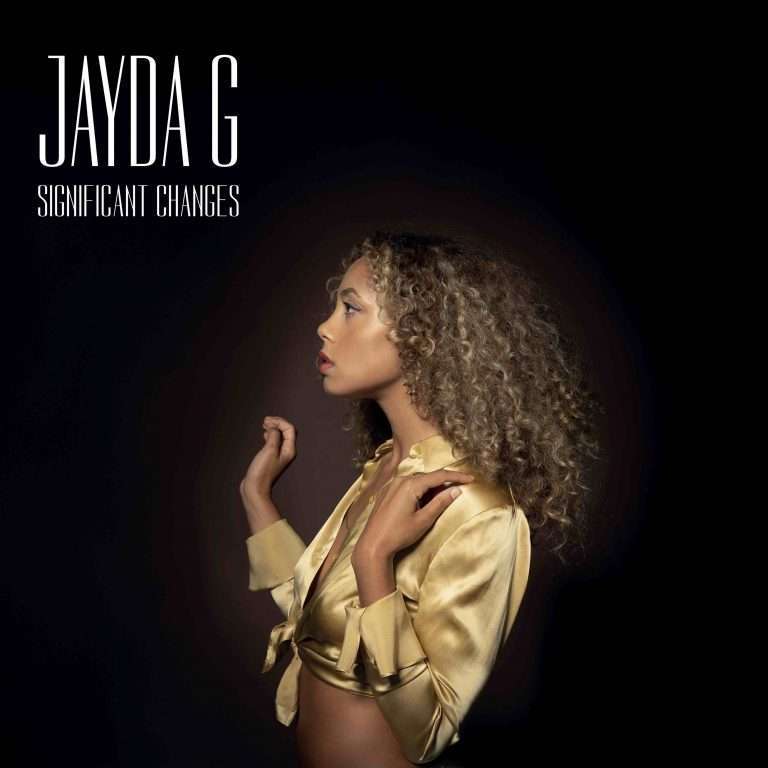 Jayda G will release her debut album "Significant Changes" via Ninja Tune on 22nd March 2019. Musically it's a blend of vintage drum machine funk drawing heavily on Chicago's house blueprint – as evidenced by new single 'Leave Room 2 Breathe' featuring vocals by life-long friend and frequent collaborator Alexa Dash.

The album is a natural progression from a string of EPs both solo and alongside her friend and mentor DJ Fett Burger (Sex Tags Mania), often appearing on the Freakout Cult label the two ran jointly until 2018 and most recently her newly minted JMG Recordings imprint. It follows her recent remix for Little Dragon. Also renowned for her high-energy performances as a DJ, the past 12 months have seen Jayda play London's formidable Printworks venue alongside the likes of Marcellus Pittman, Moodymann and Omar-S; be invited by The Black Madonna to play at her Warehouse Project takeover; and perform at festivals like Field Day, Kala, Melt!, AVA and The xx's Night And Day.

Growing up some 6 hours outside Vancouver surrounded by an abundance of nature sparked an early interest in biology and the natural world, a passion that has endured and intensified to this day and is inextricably intertwined with her musical output. In 2018 Jayda completed her Masters in Resource and Environmental Management specialising in environmental toxicology, wherein she investigated the effects of human activity on the Salish Sea killer whales (orcas) of Vancouver. It was also the year that she finished recording her debut album as Jayda G: "Significant Changes". The title of the album was the most used phrase in her final thesis and exemplifies how intertwined her work in science is with her work in music. "I'm trying to bring my two worlds together… to bridge the communication gap, engage people in a new way", she explains. "I don't know if people in the electronic music world will want to talk about the environment but I think I should try! I think it's our duty to use a platform like this in a positive way, that's our social responsibility."
Jayda will be playing a 4-week residency at London's Phonox through February, as well as embarking on a tour throughout 2019 that takes in dates across 12 countries including stops at Panorama Bar in Berlin, Primavera Sound in Barcelona and shows across India, China and Japan.
Additionally she will be hosting a series of intimate talks in London on the 5th and 19th of February aimed at offering young scientists a platform to discuss their recent academic work as well as their personal journeys. The primary objective of "JMG Talks" – http://www.jaydag.com/ – is to attempt to bridge the communication gap between critical work in contemporary science and the wider public to promote a better understanding of science. All proceeds will be donated to Free to Be Kids – a volunteer led charity that uses outdoor experiences to help disadvantaged children in London.
"I just want people to feel not so hopeless… there's a lot of really depressing things going on, but people are doing good work out there and finding out really interesting stuff, so I just want people to be informed of those things, so that they feel inspired in whatever work that they do."


Tracklist
1. Unifying the Center (Abstract)
2. Renewal (Hyla Mix)
3. Stanley's Get Down (No Parking on the DF)
4. Leave Room 2 Breathe (feat. Alexa Dash)
5. Orca's Reprise
6. Missy Knows What's Up
7. Sunshine in the Valley (feat. Alexa Dash)
8. Move to the Front (Disco Mix)
9. Conclusion
2019 tour dates:
01 Feb Phonox, London, UK
02 Feb Brickworks, Nottingham, UK
08 Feb Phonox, London, UK
09 Feb Wire (All Night Long), Leeds, UK
15 Feb Phonox, London, UK
22 Feb Phonox (All Night Long), London, UK
01 Mar Jaegar, Oslo, NO
02 Mar Elevate, Graz, AU
15 Mar Sub Club (All Night Long), Glasgow, UK
16 Mar M4Music 2019, Zurich, CH
23 Mar Panorama Bar, Berlin, DE
29 Mar De School, Amsterdam, NL
30 Mar Concrete, Paris, FR
06 Apr La Belle Electrique, Grenoble, FR
19 Apr Kitty Su Delhi, The Lalit Hotel, IN
20 Apr Kitty Su Mumbai, The Lalit Hotel, IN
21 Apr Kitty Su Bangalore, Kumara Park, IN
26 Apr Zhao Dai Club, Beijing, CN
28 Apr Rainbow Disco Club, Japan, JP
03 May Unit Tokyo, JP
25 May Festival Le Bon Air, Marseille, FR
30 May Primavera Sound, Barcelona, ES
01 Jun TBA, FR
15 Jun Kala Festival, AL
28 Jun Brooklyn Mirage, New York City, US
29 Jun Electric Forest, Michigan, US
27 Jul Suncebeat, Tisno, HR
25 Aug Feel My Bicep, Belfast, UK
14 Sep Oasis Festival, Marrakesh, MA

https://web.facebook.com/jaydagmusic