Mark de Clive-Lowe - Leaving this Planet Originally released in as a 5 track EP, we've reissued Leaving this Planet as a full length...
Martin Garrix & Julian Jordan - Glitch https://www.youtube.com/watch?v=s72EOmSVmeM
Miley Cyrus, Mark Ronson - (Happy Xmas) War is Over ft. Sean Ono Lennon https://www.youtube.com/watch?v=GxGvOBeW4_M https://open.spotify.com/album/3jy7BUlxTsFNPVZGvawAD0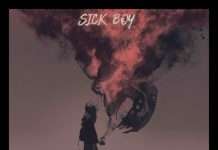 The Chainsmokers - Hope ft. Winona Oak https://www.youtube.com/watch?v=SJOgTMP8cs4 Stream new album Sick Boy,out now https://open.spotify.com/album/6ZvDJs17O3woQirttKRYCG https://soundcloud.com/thechainsmokers/sets/sick-boy-3 https://music.youtube.com/album/Eg1iX2ZuMDlvTlZ2enJ2IBEoAQ%3D%3D
Lemongrassmusic present "Chillicious" - the 6th longplayer album by Dutch musician and producer Marc Hartman. As the name reveals Hartman has created a lush Chillout...
CAPA is Norwegian producer Vidar Nord, now presenting his 4th longplayer album "Ultraviol". Vidar loves experimenting with deep electric percussive elements and evolving pad&voice-structures. Still...
The German producer duo Weathertunes (aka the Lemongrassmusic brothers Roland Voss and Daniel Voss) present the single "Cure" – a track full of positive...
Joseph Ashworth- Trooper DJ Tennis' highly acclaimed Life and Death imprint continues to traverse sonic boundaries with no exception. The next release Trooper comes from...
Squire - No Returns EP The long respected Kindisch label enlists Squire for its next EP, and the artist serves up three superb new tracks...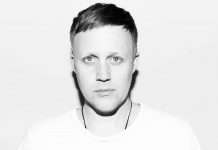 Jan Blomqvist - Elephant Shunned (Solee Remix) Berlin-based solo artist and bandleader Jan Blomqvist, known for creating concert techno, recently released his album 'Disconnected',...
GU42: Patrice Bäumel - Berlin Global Underground presents the latest edition in its signature city album series with #GU42: Patrice Bäumel - Berlin, due...
DJ Sneak & Jesse Perez feat. KE - Back & Forth. Remixed by Ricardo Villalobos and DJ Lukke,February 1st 2019 A monumental Ibizan anthem and...