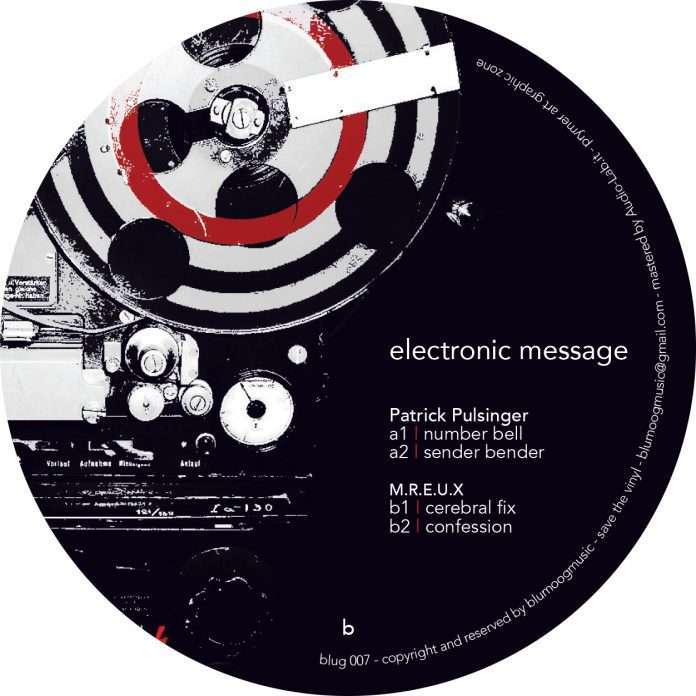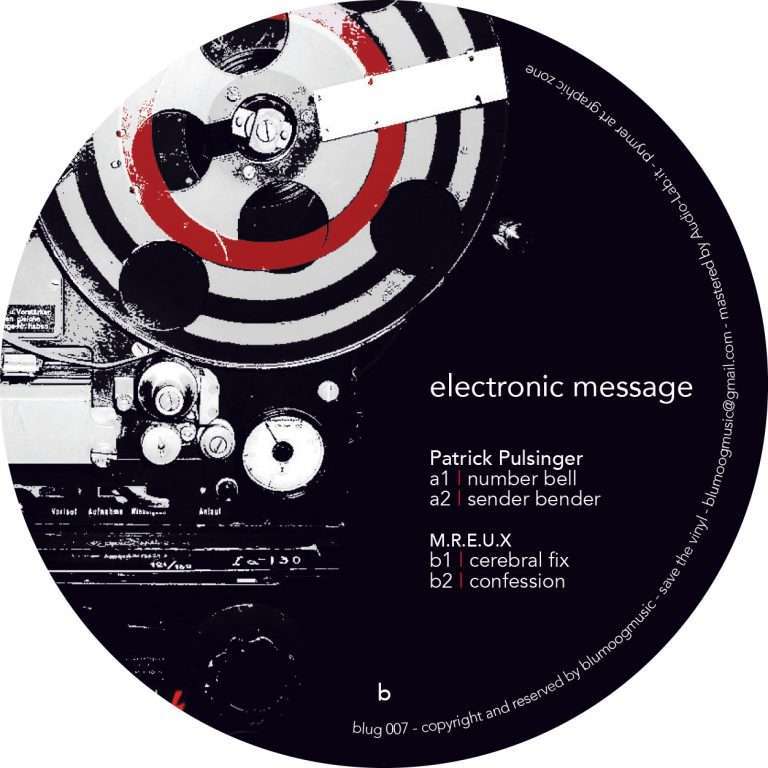 Blumoog Music return this summer with an excellent split EP featuring the twin talents of long-time friends Patrick Pulsinger and M.R.E.U.X, who serve up two tracks each.
25 years have gone by since Patrick Pulsinger made history and put Vienna on the map by founding techno avant-garde label Cheap Records. He went on to establish himself with productions like 'Dogmatic Sequences' on Disko B and pioneering sequential-minimal-techno soon after with the huge LP 'Porno' on the same label. M.R.E.U.X. meanwhile, is an Italian who has always been an innovative DJ and producer with many strings to his bow. He has played Love Parade, opened his own Art of Badroom studio and has taken his dark sounds all over the world.
Pulsinger's opener 'Number Bell' is an uplifting techno tune reminiscent of his old 'Sluts'n' Strings & 909' days with an acidic twist. It's a slippery, dynamic techno track with soulful synths that echo the magic of Detroit. The excellent 'Sender Bender' is another classically inclined techno cut with bristling drums and smeared pads adding futurism to the groove. As chords hang in the air and create a spine-tingling atmosphere, you're transported through the cosmos to a higher place.
On the flip side M.R.E.U.X is ever consistent with his finely tuned style. Dry percussion and rubbery bass characterise his 'Cerebral Fix'. It's a freaky track with mind melting synth lines that will twist the dance floor inside out in great style. A darker approach comes on 'Confession' with a relentless five minutes of techno tripping that will not let you catch your breath. Synths wheel up and down the scale, bleeps and sirens bring more pressure and the whole thing is perfectly alien.
These are four timeless techno tracks that ooze quality.
Release Date:07-07-2018
Tracklist:
01 Patrick Pulsinger – Number Bell
02 Patrick Pulsinger – Sender Bender
03 M.R.E.U.X – Cerebral Fix
04 M.R.E.U.X – Confession
https://web.facebook.com/blumoogmusic/