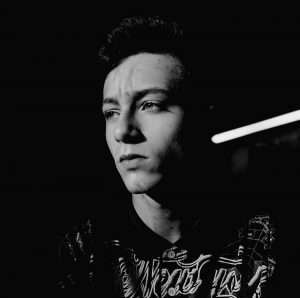 Devotion Records keeping it's values and vision strictly devotion to pure techno, always succeeds to discover new talents. With the bar being already sky-high, Devotion Records managed to overcome the expectations once again by bringing to its base the unbelievably talented younger producer, Asier Vico.
Asier Vico from Barcelona, despite his very young age, has already managed to stand out in the city. His sets characterize him by the darkness and forcefulness of the Berlin techno. With only 15 years, Asier's name already rings loudly throughout Barcelona, since at his young age, he is giving much to speak for his energetic sessions.
Of course the always alarmed crew of Barcelona's most prolific imprint, Devotion Records, couldn't miss him and they present you a stellar 5-tracker EP titled "Apatia" showing literally the future of techno.

Release date: 19/11/2018
Tracklisting:
Asier Vico – Abstracto (Original Mix)
Asier Vico – Ambicion (Original Mix)
Asier Vico – Apatia (Original Mix)
Asier Vico – Caos (Original Mix)
Asier Vico – Macabro (Original Mix)
Connect Artist,Label,Support
https://web.facebook.com/AsierVicoMusic/
https://web.facebook.com/devotionrecords
https://devotionrecords.bandcamp.com/
https://www.instagram.com/devotionrecs/