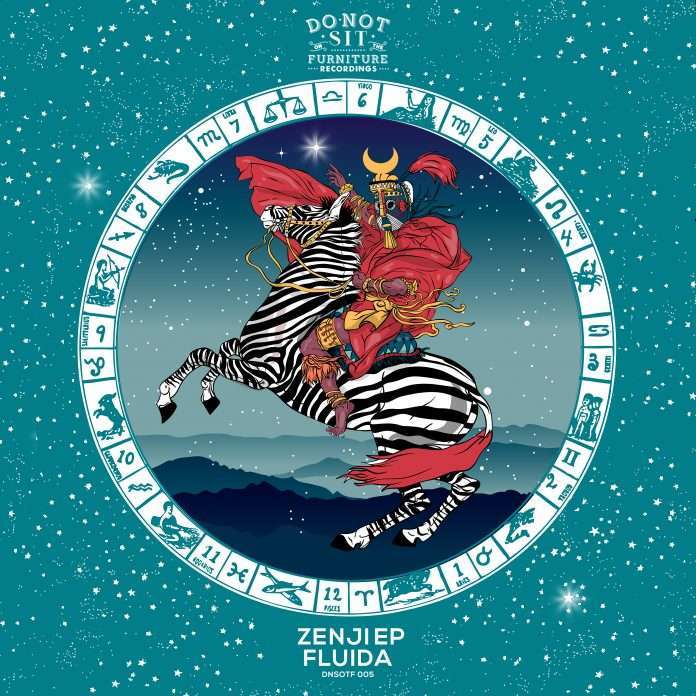 The well cultured Do Not Sit label from Behrouz now returns with more enchanting house music, this time from Fluida who serves up four fantastic new cuts. This fine sonic craftsmen has put out music on the likes of Southern Fried and Anjunadeep and has a meticulous sense of melody and groove.
Opener The Whole Moon is a colourful and loose house cut with spiritual synths and nice organic percussion. It's romantic and deep and has a real sense of heart warming soul. And The Entire Sky is another dreamy effort, with lush hang drum sounds peppering the smooth house drums as pads drift off into the distance. Reflected Within is a hiccuping cut with more broad synth strokes making for that late night and intimate feel that defines this label's output. It is musical and makes an emotional impact. A Single Dewdrop On The Grass has glassy tinkles and succulent drums, with more woody percussive sounds, xylophones and hip swinging drums all sinking you into a reverie.
This is a perfectly rich and rewarding house EP from one of the best in the game.
Release Date: 7th December 2018
Tracklisting
1) The Whole Moon
2) And The Entire Sky
3) Reflected Within
4) A Single Dewdrop On The Grass