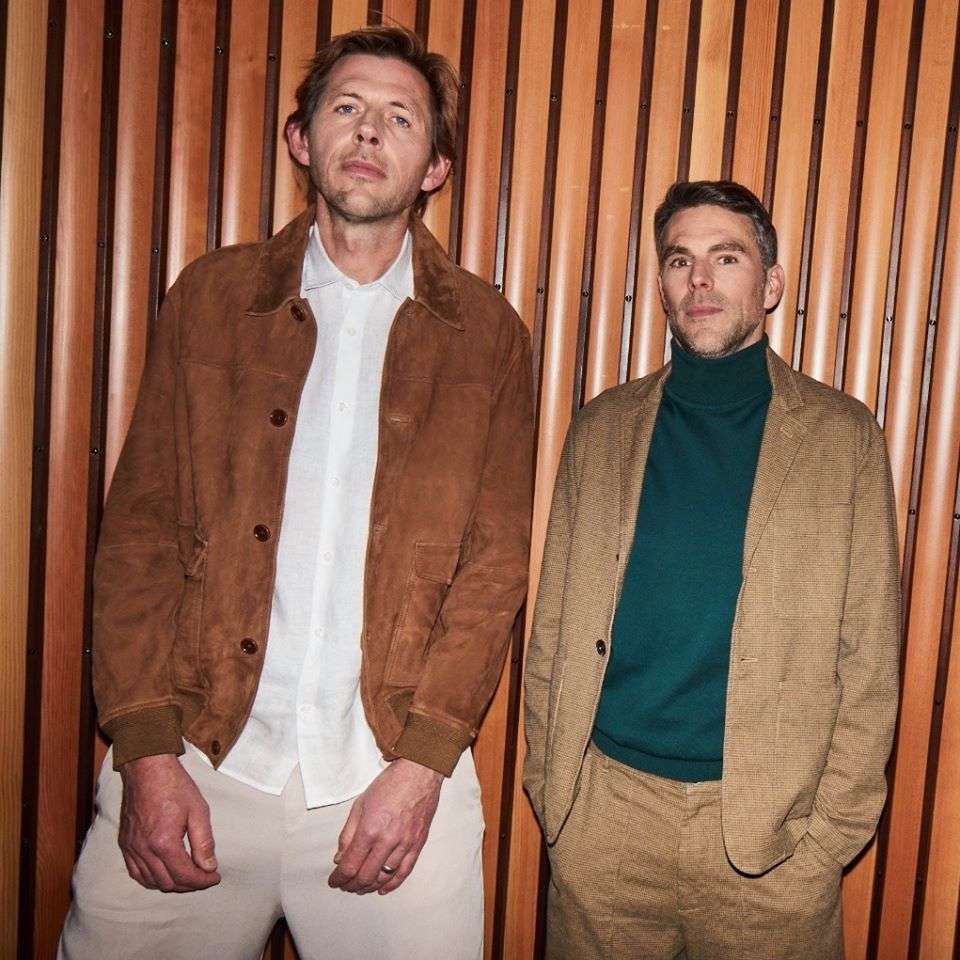 Groove Armada share new single "Get Out on The Dancefloor" featuring Nick Littlemore (Empire Of The Sun, Pnau)
Their first new album in a decade to follow later this year
With three UK Top 10 hits, three Grammy nominations and a succession of hits such as 'Superstylin'', 'Song 4 Mutya (Out of Control)', 'I See You Baby' and 'At The River', Groove Armada are one of the most influential forces in dance music.
Now the duo (Tom Findlay and Andy Cato) share their brand new single 'Get Out On The Dancefloor'. The track previews their long-awaited new album which will follow later this year – their first studio set since 2010's landmark 'Black Light'.
'Get Out On The Dancefloor' features key 'Black Light' collaborator Nick Littlemore (Empire Of The Sun , Pnau). His stream-of-consciousness vocals merge with Groove Armada's slick grooves to feel like a motorik twist on Talking Heads. The duo had accumulated hundreds of extracts of Littlemore's vocals and painstakingly edited them together into something fresh and vibrant.
Cato recalls, "As I went through the recordings of Nick, I realized there were lots of cool phrases and great deliveries we could use. It took a very long time to find the right order for them, but once we had that line 'Get out on the dancefloor', it felt hooky and vibey. Slotting the music underneath was the easy bit!"
Although Groove Armada has been active in recent years with DJ sets, select shows, and the 'Twenty One Years' compilation, the prospect of a new album appeared to be unlikely. That all changed when the duo stepped out in front of 40,000 people at the Boomtown Festival and was overwhelmed by the reaction from long-term fans and newcomers alike.
Further encouraged by music fans' diversifying interests and by the increasingly eclectic nature of dance music, Groove Armada planned to finish some material that remained from the 'Black Light' sessions. But as they spent time in the studio together, that idea evolved and mutated into something new. The result is a collection of new songs that proves that Groove Armada's flair for merging electro elements with the infectious energy of a live band remains as strong as ever.
The recording process behind the new material was the antithesis to the grueling schedule that Groove Armada committed to when making 'Black Light'. With Cato living in France, where he works on his sustainable and progressive farming business, the two members would often work alone or with other collaborators before reuniting in London (in Findlay's home studio, or Miloco Studios) for a few days of intense sessions.
"When we're in the studio, we go about it in a super intense way, but it's a laugh," says Cato. "It's like all of the rest of the world shuts down and the two of us make our ideas become reality. It's just fun, and it always has been. The fundamental thing is that we like spending time together and making music."
Findlay adds, "It's lovely to get to a place where we've made another record. That feels like a huge achievement and makes you reflect on everything we've done. It's melancholic; there's sadness but there's joy too."
Stream or Download here

Groove Armada are hoping to be able to play to fans at festivals this summer. Please see Songkick or Facebook for the latest updates.
https://www.facebook.com/Groovearmada