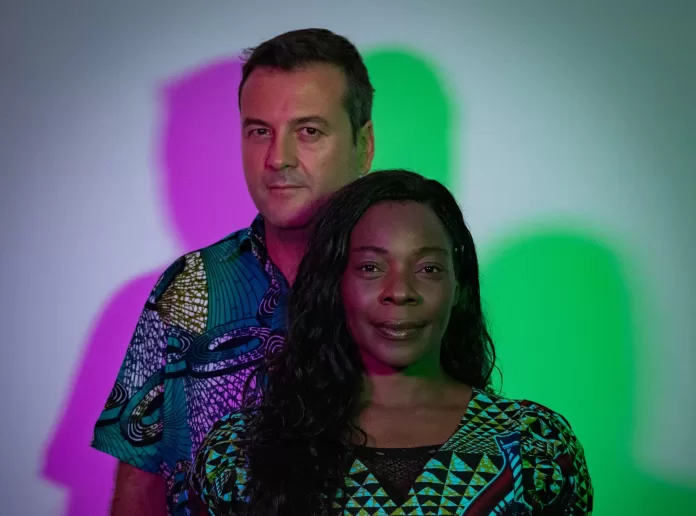 Issued on his his crescive Afroterraneo imprint, Kiko Navarro reunites with longtime collaborator and friend, Latin-Grammy award winning vocalist Buika, for new single 'El Silencio'.
First meeting back in 1997 on their native island of Mallorca, Navarro and Buika most recently worked together for the heart-rending Latin House song 'Lo Siento', one of the highlights of Navarro's 2017 album 'Everything Happens For a Reason', as well the 2006's 'Soñando Contigo' on Pacha Recordings, which remains an enduring classic.
Originally written in 2010 but never released at that time, 'El Silencio' comes complete with a brand new club version, for which Buika has recorded fresh vocals. When the pair returned to the studio in June 2023, it was as if they'd never been apart. "It was like the time didn't really pass" says Kiko. "We have this connection that doesn't go anywhere. We know each other so well, and we know what we want. Working with her has brought me many good things, and I'm so excited to share the new music we've made together with the World."
'El Silencio' ('The Silence') is a slinky, mid tempo groover with subtle jazz-funk touches, accompanying a universal song about love. "It's about a couple who have loved each other through hard times, and a desire to be together still. There's a message of hope here, saying 'let's try'. No drama, no anger, just love" says Kiko. Navarro's Club Version strips the song down to a deep Afro-tinged groove with warm, purring bass and subtle chord touches, which somehow draws even more emotion from Buika's show-stopping vocal performance.
Buika & Kiko Navarro – El Silencio
release date: October 27th, 2023

About Buika:
Releasing on Colombia, Atlantic and Warner Music over her storied career, certified gold for album 'Mi niña Lola' and nominated for multiple Latin Grammy Awards (winning in 2010 for album 'El Ultimo Trago'), Buika was named among the top 50 vocalists of all time by NPR, who described her as "the voice of freedom". "She has a gritty, layered, imperious voice, something like Nina Simone, but more supple and virtuosic." – New York Times.
Carving out an enviable reputation across the globe for his distinctive and highly personal brand of House music, Kiko Navarro's voyage of sonic discovery has been going strong for almost three decades now. Born on Mallorca, Kiko's sound reflects the sun-drenched, slow living atmosphere of the Balearic island he still calls home. Obsessed from an early age with the more soulful side of US House music, Navarro's DJ skills soon attracted the attention of nightlife behemoth Pacha who offered him club residencies both in Palma and in Ibiza. Next came a monthly gig at Space Ibiza and the rest, as they say, is history.
https://www.facebook.com/kikonavarroDj