DJ 3000 marks a decade of musical passion and artistic evolution with Mezë, his fifth full-length on the mighty Motech label and one that draws on his rich Albanian heritage.
DJ 3000, born Franki Juncaj but given his famous alias by the legendary "Mad" Mike Banks of Underground Resistance, has always been closely connected to the music of Detroit. He has shown that over a rich career that has served up plenty of full-lengths and essential 12″s mostly on his own Motech. He has long since been a core part of the underground and has helped to define the modern techno sound with his music.


Now he innovates once more as he draws on his family's roots for this new album. They hail from Montenegro but made their way to the United States and settled in Hamtramck, Michigan. That duality of culture is intricately woven into his new album where traditional Balkan instruments sit next to his unique synth craft and grasp of electronic rhythms as Mezë ventures into uncharted territory. It finds DJ 3000 boldly exploring sound, placing his Albanian heritage at the forefront of his creative expression. Much like how food serves as the universal "glue" that binds life together, 'Mezë' binds together culture, music, and family. It's a story that transcends mere heritage; it's about the rich tapestry of life itself.


"Mezë felt like an organic process, a natural outpouring of creativity that couldn't be contained," he says. As such this album isn't just a collection of songs, it's a sonic expression of inner self, a reflection of where he's been and where he's heading. It's meant for anyone who craves authenticity and connection in music. 'Mezë' acts as a bridge, uniting people from diverse backgrounds through its harmonious notes.

The album's title track transcends genre, it's an artistic representation of the heart-pounding communal experience of a party, akin to the vibrancy of sharing a meal. 'Humble Quest' delves into Detroit's musical roots, while 'Snake Eyes' boldly explores uncharted electro territories, showcasing Franki's mastery across various electronic dance music genres. The tracks 'Pitë' and 'Red & Black' shine brilliantly, infusing the album with the richness of Albanian culture and its national colors. 'Kafë' and 'Ishalla' revisit profound musical chords, offering a nod to Detroit legends and their enduring influence. Also embedded within the narrative of 'Mezë' is 'Oloman Cafe,' an homage to his family's migration and a testament to the power of music to evoke cherished memories.
Mezë boasts 20 distinct tracks, each with its own unique flavour. It is DJ 3000's most complete and personal project to date and the culmination of a profound musical journey that invites all to partake in a celebration of different musical cultures.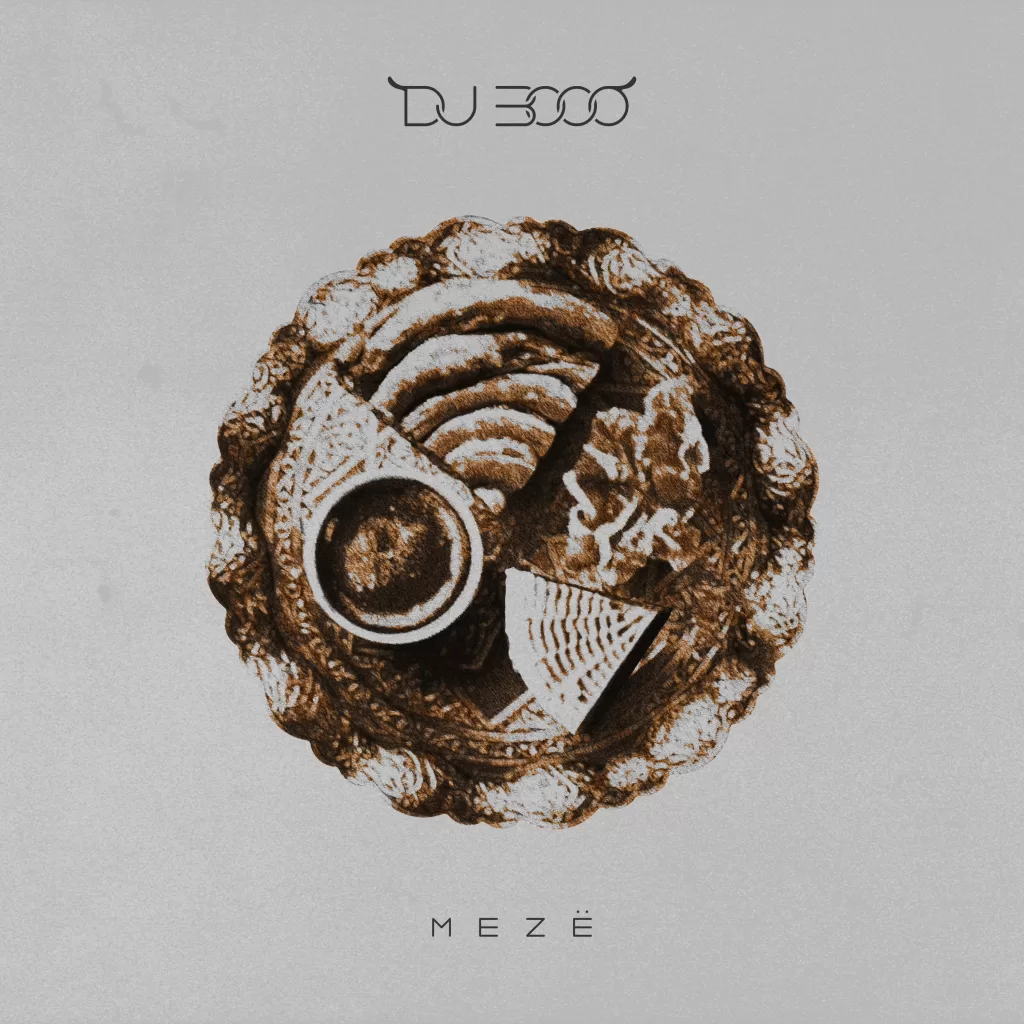 DJ 3000 Mezë
Release Date: 17-11-2023
Tracklist:
1. Mezë
2. Humble Quest
3. Tanbur
4. Snake Eyes
5. Pitë
6. Red + Black
7. Ishalla
8. Dua
9. Kafë
10. Black and Mild
11. Shaker Hood
12. Raving or Behaving
13. Kashkaval
14. Constant Sorrow (Feat. Keith Caden)
15. From the Ashes
16. Crown Royal
17. Oloman Cafe
18. Who Dat
19. Work in Progress
20. Dawn of Reflection
Stay tuned at Techno Trip Tracks of the Week selection and Listen to DJ 3000's new music first