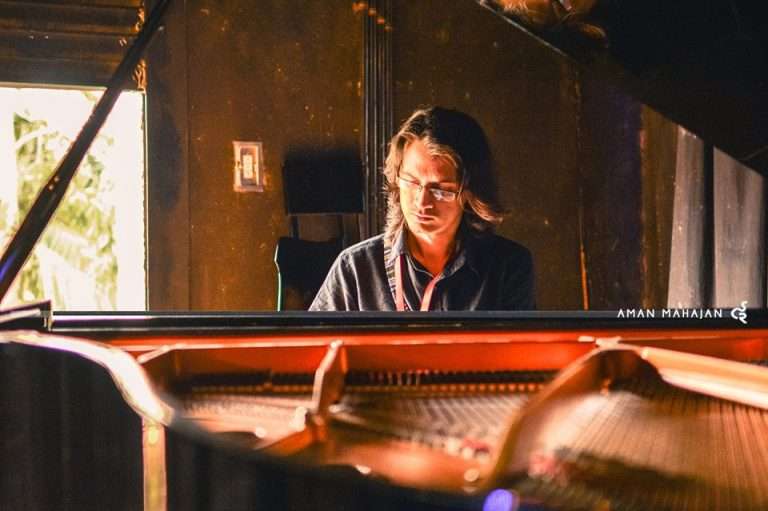 Aman Mahajan is an Indian pianist, composer and educator playing improvised music across a diversity of musical idioms. His current work is influenced by traditional and contemporary forms of music from around the world, often concept-driven, and inspired by a sense of unity and connection. He is keenly interested in improvised music as a medium of interaction and exploration.
This piece is an ode to Boston, the composer's home for a few years, and a celebration of learning, independence and homes away from home, in keeping with the central theme of the album. Musically, the composition is an interplay between Raag Des and certain harmonic and melodic fragments found in gospel music. 'Vande Maataram' meets 'The Star-Spangled Banner'.
Film by Akhil Kodamanchili
The Sounds Within, Bangalore, November 2019
Aman Mahajan Solo piano album 'Refuge' releasing 11 December on Subcontinental Records
Mahajan is presently based in Bangalore, involved with his solo piano project REFUGE, and other collaborations including Tinctures with Berlin-based guitarist Nishad Pandey, 2 For The Road with vocalist Radha Thomas, and cross-cultural trio Mystik Vibes with percussionist Muthu Kumar and flautist Amith Nadig.
He has performed widely on the Indian music circuit, and in Europe and USA, at a number of music venues, concert halls and music festivals, including Murszene Graz (Austria, 2019), Jazzwerkstatt Graz (Austria, 2018), Jazz Utsav (New Delhi, 2017), EUROPAFest (Sinaia, 2015), Festival of Sacred Music (Thiruvaiyaru, 2015), Goa Jazz Festival (Goa, 2014), IndiEarth XChange (Madras, 2014), Kasauli Rhythm & Blues Festival (Kasauli, 2014), goMAD Festival (Ooty, 2013) and MAD Festival (Ooty, 2012).
Focussed on the development of contemporary improvised music in India, he teaches privately at his piano studio in Bangalore, and has been a returning faculty member at the Global Music Institute, New Delhi.
Refuge is a reflective set of musical themes exploring ideas of home and paying homage to inward journeys. Although created through an intensely personal process, the music deals with the human condition, and finds resonance with listeners across the globe.
https://www.facebook.com/amanmahajan.music