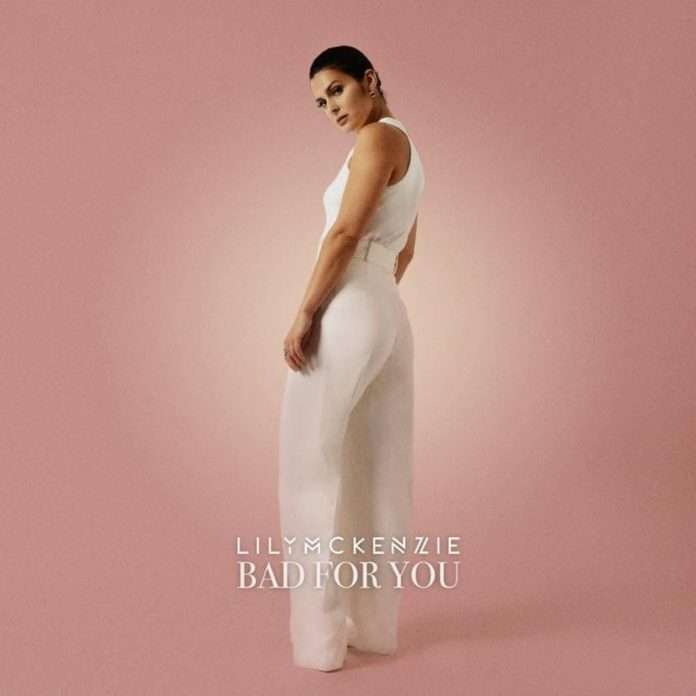 "Being good is never that fun and staying out of trouble's too hard" declares South London superstar in the making Lily McKenzie, back with one of the baddest tunes you'll hear all year.
With its intoxicating UK Funky/dancehall infused drop and raucous groove, 'Bad For You' looks set to blow up globally on every dancefloor and carnival party alike, blazing through with UK Garage and 90s RnB influences.
Lily's vocals speed along like a freight train yearning to catch up with a relationship that's on the edge, then promptly switch to a honey glazed sweetness infected with attitude.
"Why do you run for silver when you could run for gold?" she sings, as the track builds and then makes way for bouncy bass and the catchy refrain 'Bad For You'. A funky earworm, the single feels nostalgic yet bang up to date in equal measure.
On the track Lily says "UK Funky has always played a massive part in my musical journey and has heavily inspired my sound as it is today. I wanted to write a nostalgic record that brought the same energy and excitement that records from that era captured. 'Bad For You' is about feeling confident and sexy, just knowing what you want and unashamedly going for it. That is something I sometimes struggle with, so with this song I wanted to empower others as well as myself."
Over the years, the singer-songwriter has developed collaborative relationships with the freshest producers and artists around, such as The Manor, Zdot, Conducta, Breakage, Falty DL, SpectraSoul and Rymez.
In 2017, she sang on bass producer TRC's track 'Lost Souls' before featuring on Crazy Cousinz's hit single 'No Way' alongside UK rapper Yxng Bane and Nigerian star Mr Eazi, with the track amassing 10 million Spotify streams to date.
With 'Bad For You' Lily places herself fully in control with a striking track that's ready to set the club and airwaves alight.

https://www.instagram.com/lilymckenzie/
https://www.facebook.com/Lilymckenziemusic/