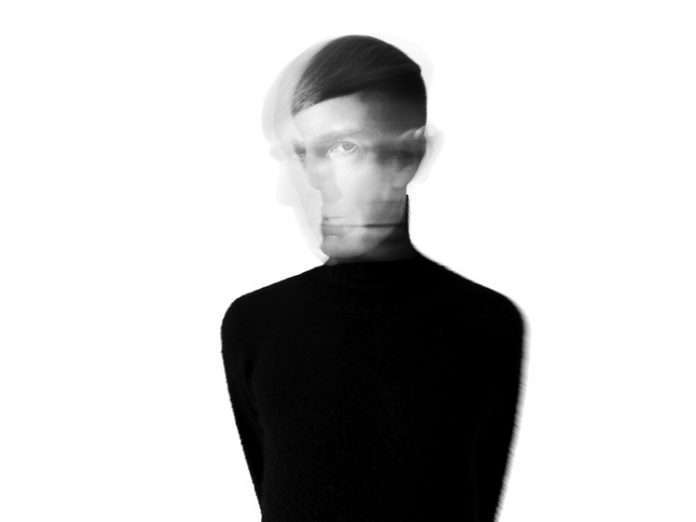 For the first time since its original release in 1996, Richie Hawtin's ​CONCEPT 1 series will be available in it's entirety as a digital release distributed initially only ​through Bandcamp. The entire series will now be available via '​Concept 1 1996' ​as both individual tracks and a complete package, with the latter unlocking an additional exclusive bonus track.
CONCEPT 1 was first announced as a special subscription series in late 1995 which included monthly 12" releases, limited to 2000 each, and a final custom designed box to house the entire collection. The series was a musical and distribution experiment allowing Hawtin and his partner at +8 records, John Acquaviva,, and +8,, to handle the project from beginning to end, including pressing the records themselves at their newly established ACME Vinyl Corp. in Toronto, Canada. Hawtin took control of the full creative endeavour including the complete design of the artwork and accompanying box. For Hawtin this was a way to deliver a fully cohesive creative / artistic experience from beginning to end.
Fast forward 25 years, and Inspired by their commitment to prioritising artistry over commodification, Hawtin will offer this release exclusively through Bandcamp for an initial period of one month, followed by a special 3 x 12-inch vinyl release, and then released on all DSPs. As someone who has continuously challenged mainstream release formats with his work, Hawtin identifies the need to sustain independent and interdependent structures, and offering Bandcamp exclusivity is a show of support for a platform that is actively countering the algorithm-driven narratives dominating the music industry today.
Richie Hawtin explains: ​"This release marked a real shift in my production style in 1996, and was the start of a significant chapter in my recording career. Everything was handled independently – from design to distribution to a subscription service to accompany it – so releasing this with Bandcamp now really captures that spirit of the landscape back in the mid-nineties. Concept 1 was recorded in isolation at a time when I was not allowed to enter the USA and with everything going on in the world at this moment, it felt like the right time to finally release this project to a larger audience. Without the year of experimentation around the recording process of Concept 1 in 1995, I would never have gotten to the reduction that I was able to achieve later on the recording style of Plastikman 'Consumed'. In that way this is as an important album for me than any of my Plastikman albums."
Amidst global acclaim for his first two Plastikman albums ('Sheet One' and 'Musik'), at the time ​Concept 1 signaled a new aesthetic pursuit for Hawtin – perhaps best described as a journey to the extremities of minimalism. Taking the notions of hypnotic repetition and subtle sonic processing as starting points, it strips down the elements of production to an almost radical sparsity, and in doing so shifts our focus towards the sonic properties and processes themselves.
Showcasing what is arguably one of the most experimental projects in Hawtin's vast discography, C​ oncept 1 ​offers, for the first time, one of his most sought after release series as a complete digital package.


Richie Hawtin CONCEPT 1 96:12
Release: 1st January 2021
Format: Digital – one month exclusively via Bandcamp
Tracklist
01. Concept 1 96:01 01:00
02. Concept 1 96:01 02:00
03. Concept 1 96:02 03:00
04. Concept 1 96:02 04:00
05. Concept 1 96:03 05:00
06. Concept 1 96:03 06:00
07. Concept 1 96:04 07:00
08. Concept 1 96:04 08:00
09. Concept 1 96:05 09:00
10. Concept 1 96:05 10:00
11. Concept 1 96:06 11:00
12. Concept 1 96:06 12:00
13. Concept 1 96:07 13:00
14. Concept 1 96:07 14:00
15. Concept 1 96:08 15:00
16. Concept 1 96:08 16:00
17. Concept 1 96:09 17:00
18. Concept 1 96:09 18:00
19. Concept 1 96:10 19:00
20. Concept 1 96:10 20:00
21. Concept 1 96:11 21:00
22. Concept 1 96:11 22:00
23. Concept 1 96:12 23:00
24. Concept 1 96:12 24:00