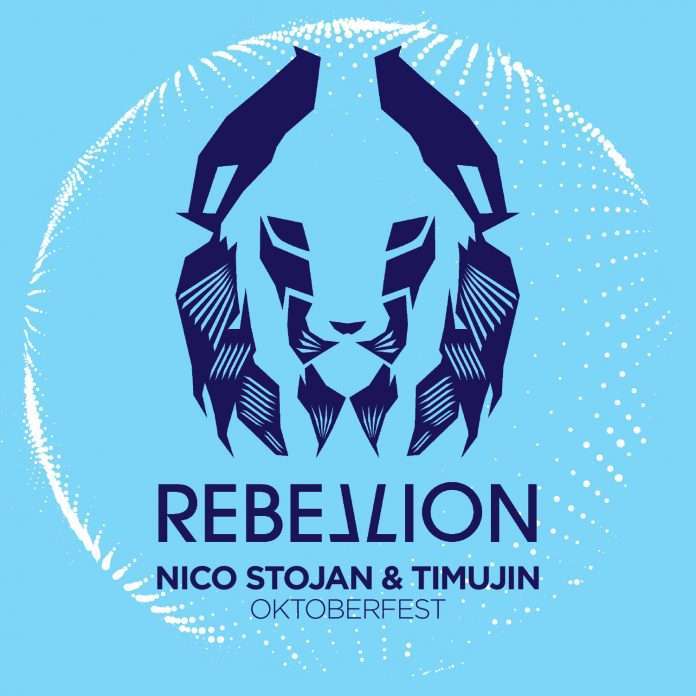 Esteemed artists Nico Stojan and Timujin make their debut on Rebellion this May with Oktoberfest, a powerful three track release that sees the duo collaborate for the very first time.
Nico explains "this EP is made up of older tracks that Timur and myself made together two years ago while I was in London. We invited two musician friends and spent some days together in different studios."
The EP opens with the echoing charm of the title track, as a hypnotic vocal sample asserts itself in a foreign language. Next up, the guitar chords of Satsang gently pluck away as flutes whirr behind a tempered kick. Higher Altitude rounds the EP, as a guitar solo rolls along before giving way to a poignant array of shimmering mirraca sounds.
Released: 24th May 2019
Tracks
01 Oktoberfest
02 Satsang
03 Higher Altitude
A native to Berlin, Nico Stojan has been a presence in the electronic music sphere for more than two
decades. Having cut his teeth in the German capital with a residency at Bar 25, the talented DJ soon went on to form Ouie Records, alongside Acid Pauli. Previous releases can also be found on the likes of
Crosstown Rebels and Physical Records. Timujin is one of Russia's finest exports. A regular of Burning
Man, he has also released on Flying Circus, Earthly Delights and Dope Musique, and is the founder of the international art and sound collective, White Ocean.
https://www.facebook.com/nico.stojan.music/
https://www.facebook.com/TimurSardarovOfficial/