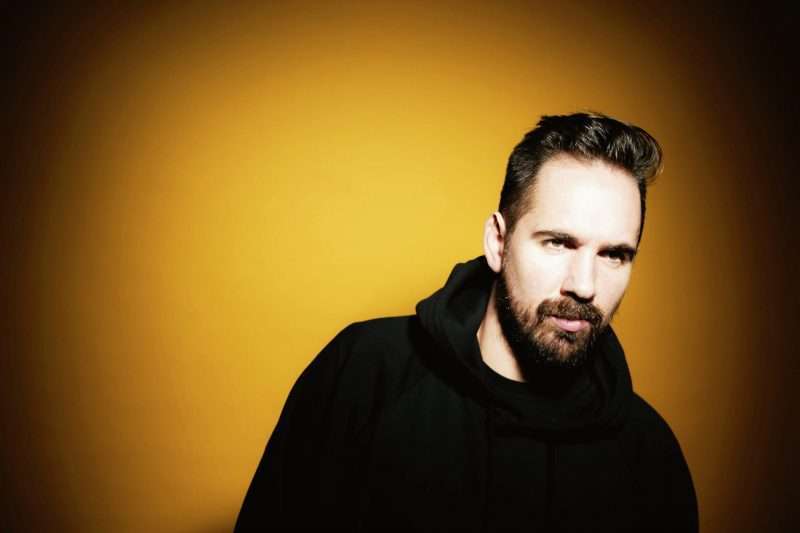 connected jump-start summer with a fantastic collection of remixes of Marius Maier, aka Re.You
's excellent 'Maison ' album from May this year. Top contemporary artists who are all close personal DJ friends of Marius all feature to add their own slant and style, including his brother Santé, plus Rodriguez Jr., Anja Schneider, Floyd Lavine, Kadosh and plenty more.
Up first, Cologne natives and underground mainstays AndHim flip 'Inyani' ft.Oluhle & Aaaron into a steamy tribal house cut with worldly vocal wails and withering synths that make you want to wiggle. Chief Mobilee artist Rodriguez Jr. then goes for a cosmic minded rework of Relocate ft. Stereo MCs that has subtle but epic breakdowns and frazzled bass building the mood.
Topango then takes 'Inyani' and sensitively rebuilds it as a spine-tingling vocal cut with a spiritual atmosphere that is truly unique, and Innervisions and Watergate's deep and melodic house maestro Kadosh shows off his superb skills on his steamy and mysterious remix of 'Soft.' David Mayer lays down some of his fancily heavy but funky drum grooves on a remix of 'If You' ft.Elli that will have you skipping along in no time, and Berlin's tireless creative force Anja Schneider then stands out with her emotive take on 'Strings Of Joy' ft. Florian Busse & Ahmad, which has a storytelling lead synth and chunky drums all overlaid with a big-hearted vocal.
Avidus is Marc Wolf and Fritz Wagner, a pair who have turned heads in just two short years thanks to tunes on Crosstown which have been as compelling, sensitive and well crafted as the synth dances that weave into their remix of 'When I'm Lost' ft.Elli. Next up, new school Berlin tastemaker Santé remixes 'Relocate' ft. Stereo Mc's into a chunky, stripped-back house groove for cosy basement spaces and South African house hero Floyd Lavine returns to his home label with another vital remix that takes on an elegant and afro tinged trip into stunning house territory. German duo and MoBlack associates Cosmo & Kramer then close out with a ragged, electro-tinged version of Strings Of Joy ft. Florian Busse & Ahmad that will make the club sweat.
These are fantastic new reinterpretations of the excellent source material and all add up to a high-class treasure trove for DJs and dancers alike.


Re.You Maison – The Remixes
Release Date:24-07-2020
Tracklist:
1.Inyani ft.Oluhle & Aaaron (Andhim Remix)
2. Relocate ft. Stereo Mc's (Rodriguez Jr. Remix)
3. Inyani ft.Oluhle & Aaaron (Topango Remix)
4. Soft (Kadosh Remix)
5.If You ft.Elli David Mayer Remix)
6.Strings Of Joy ft. Florian Busse & Ahmad (Anja Schneider Remix)
7.When I'm Lost ft.Elli (Avidus Remix)
8.Relocate ft. Stereo Mc's (Santé Remix)
9.Inyani ft.Oluhle & Aaaron (Floyd Lavine Remix)
10.Strings Of Joy ft. Florian Busse & Ahmad (Cosmo & Kramer Remix)
http://www.facebook.com/re.youmusic/