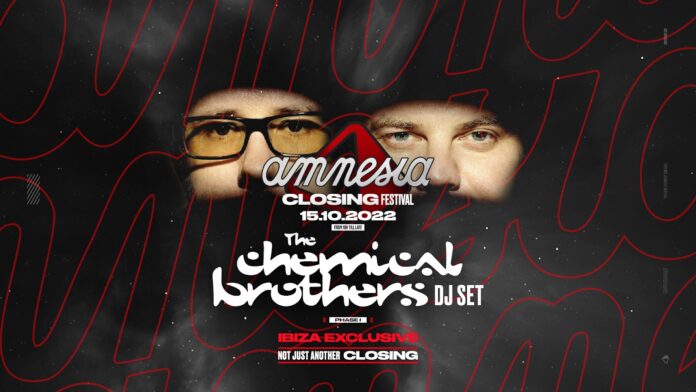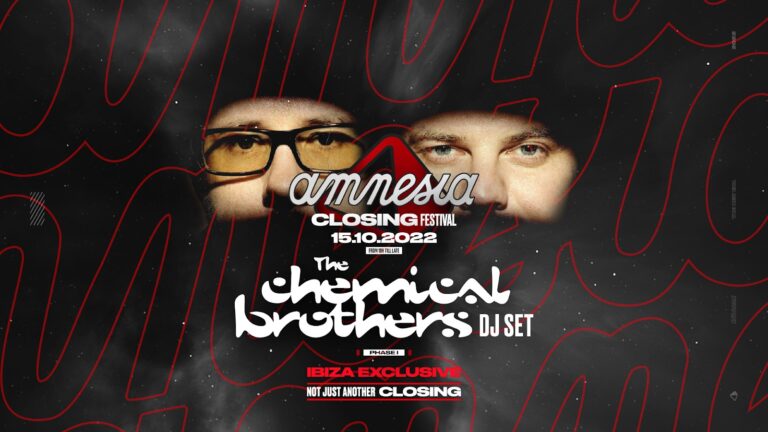 This year's notoriously unmissable Amnesia Closing Festival is to take place from 6pm on 15th October 2022 with an Ibiza exclusive headline DJ set from The Chemical Brothers. Support will be announced soon and tickets are guaranteed to sell out. They go on sale on Tue Aug 9th at amnesia.es so move fast to secure your place at this historic event.


Amnesia is the perfect setting for a Chemical Brothers's DJ set thanks to its cutting edge production, world class sound system and cauldron-like dance floor. They are award-winning, chart topping, game-changing pioneers in both the studio and the club and they bring with them the most explosive and electrifying mix of sounds imaginable. On Sat Oct 15th, Tom and Ed will be spinning an array of sonic classics – both old and new.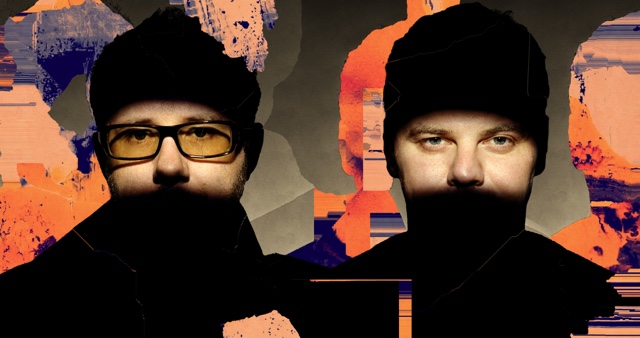 Hold tight Ibiza!
Where to buy Tickets for Amnesia Closing Festival?
You can buy here
The Chemical Brothers Exclusive DJ Set Amnesia Closing Festival 15th October 2022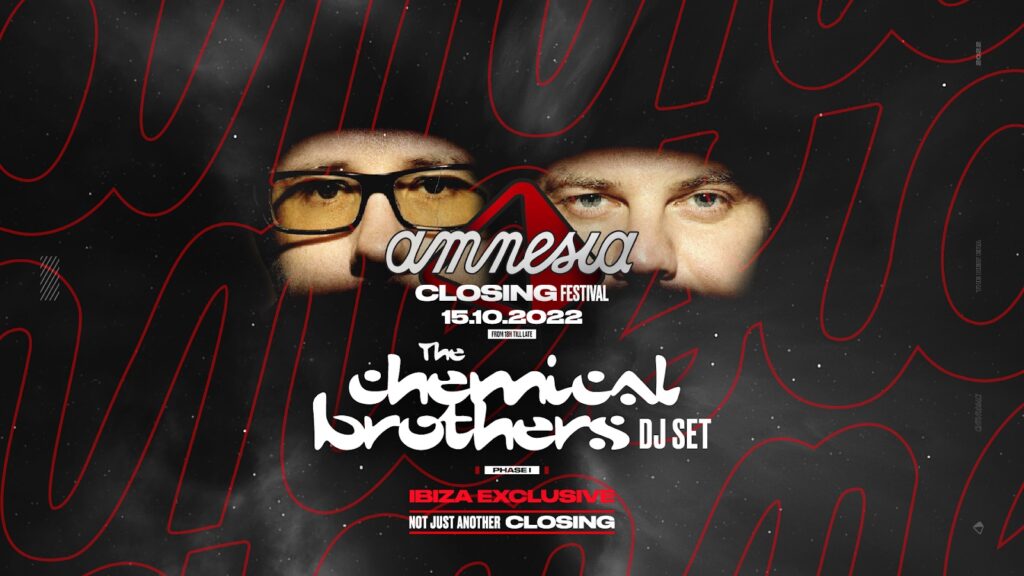 Follow
https://www.amnesia.es/