Shura has today confirmed details of second album 'forevher', which will be released on Secretly Canadian on August 16th. The record is launched alongside a video for incredible new single 'religion (you can lay your hands on me)', on top of news of two intimate, just-announced warm-up shows at London's Moth Club (June 19th) and Bristol's Louisana (June 27th). Shura then plays the John Peel Stage at Glastonbury on June 29th, with an extensive run of global tour dates confirmed into the end of the year (including a show at London's Roundhouse on November 14th).
Written primarily about Shura's relationship with her girlfriend and their long-distance conception, 'forevher' covers everything from the initial pull of desire to recognising the moment when the connection develops into something scarily meaningful: it's a classic NYC-to-London love-story, but one told through the totally modern filter of dating apps, unanswered texts, and Skype chats.
Following the "swelling synths and pings of saxophone" (The FADER) of first track 'BKLYNLDN', Shura now presents 'religion (u can lay your hands on me)', – a mediation on queer desire that explores the concept of sex being like a religion. The song was inspired by the burgeoning love affair, a time of constant texts and phone calls on different continents, where the phrase "you can lay your hands on me" takes on a playful meaning. The accompanying video similarly explores the relationship between the body, sin, and faith. Taking Shura's initial visual inspiration – Jude Law in 'The Young Pope' – director Chloe Wallace creates "a certain kind of Eden. A new kind of Religion. For centuries we have been told by different faiths so much what is right, what is allowed…but here the leader is a woman, and the women are encouraged to love each other. We wanted to make a world of sexiness without being exploitative and iconography without being disrespectful."
On her 2016 debut, 'Nothing's Real', the half-Russian singer, songwriter and producer became an accidental ambassador for the lonesome and rejected. Its themes of anxiety, unrequited romance and the outsider were articulated in fantastical bedroom-pop, which earned Shura an impassioned global fanbase. Unsurprisingly, if you'd have told her just a few years ago that she'd make a follow-up exploring "all that love is" few would have been as surprised as herself. And whilst how to live – and love – as a queer woman has always been integral to Shura, it's remarkable to hear the timeless stories of 'forevher' twisted into new sonic fabric: this time around, the inspiration of Joni Mitchell, The Internet, Prince and Minnie Riperton formed the basis of a record that (despite its universal theme) still in many ways runs counter to the dominant cultural narratives.
Co-produced alongside Joel Pott – with musical turns from Jona Ma (from Jagwar Ma), Will Miller (Whitney), T-E-E-D and additional vocals from Rosie Lowe, Kerry Leatham, Reva from Nimmo – Shura describes 'forevher' as "a soul record, sung by someone who doesn't have a traditional soul voice. And I quite enjoy the antagonism of that." A passionate, tactile album about connection in times of distance, that unmistakeable feeling is apparent from just a glance at the album's artwork, which reworks 'Rodin's: The Kiss' to feature two woman bathed in an all-encompassing blue. Shura explained, "I wanted to create something that people could look at, in the way that you look at The Kiss, and think: I recognise that. Or I want that, or I crave that, or I miss that. I wanted to make something that was specific to my experience of being a queer woman that anyone of any gender or sexuality could look at and think 'yeah, I understand' or 'that's beautiful.' Because that's all love is."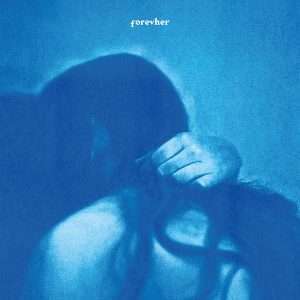 forevher tracklist
1. thats me, just a sweet melody
2. side effects
3. religion (u can lay your hands on me)
4. the stage
5. BKLYNLDN
6. tommy
7. princess leia
8. flyin'
9. forever
10. control
11. skyline, be mine
Shura Tour Dates
June 19 – London, UK @ Moth Club
June 27 – Bristol, UK @ Louisiana
June 29 – Worthy Farm, UK @ Glastonbury Festival
Sept 26 – Vancouver, BC @ Venue
Sept. 27 – Seattle, WA @ Crocodile
Sept 28 – Portland, OR @ Doug Fir Lounge
Sept. 30 – San Francisco, CA @ Independent
Oct 1 – Los Angeles, CA @ Teragram Ballroom
Oct 3 – Phoenix, AZ @ Valley Bar
Oct 16 – Chicago, IL @ Empty Bottle
Oct 17 – Columbus, OH @ The Basement
Oct 18 – Washington, DC @ Union Stage
Oct 19 – Philadelphia, PA @ Johnny Brenda's
Oct 20 – Toronto, ON @ Horseshoe Tavern
Oct 22 – Boston, MA @ Brighton Music Hall
Oct 23 – Brooklyn, NY @ Music Hall of Williamsburg
Nov 4 – Paris, FR @ Café de la Danse
Nov 5 – Cologne, DE @ Luxor
Nov 6 – Munich, DE @ Ampere
Nov 7 – Berlin, DE @ Lido
Nov 8 – Hamburg, DE @ Mojo
Nov 10 – Copenhagen, DK @ Hotel Cecil
Nov 12 – Amsterdam, NL @ Melkweg
Nov 13 – Brussels, BE @ Botanique Orangerie
Nov 14 – London, UK @ Roundhouse
Nov 16 – Dublin, IE @ Academy
Nov 17 – Glasgow, UK @ Oran Mor
Nov 18 – Manchester, UK @ O2 Ritz Manchester
https://www.instagram.com/shura/