Ripples is taken from Jay Swift's debut EP entitled 'Instilled in You' out 25th August on Alumni Records Glasgow
Complex melodies and intricate drums evoke an organic, emotional warmth in these deep, progressive boundary-pushers.
Instilled in You is the debut release from Glasgow-based producer Jay Swift. Written during a difficult period in his life, the title track is inspired by witnessing treasured qualities from those we've lost in the people who surround us.
Anemoia translates to "nostalgia for a time one has never known" and the lead line within this track invokes a feeling of paramount clarity for bygone stories.
Ripples evokes the rugged nature of Scotland in its sparse drums and intricate textures, whilst Embers closes off this EP in mesmeric ambient fashion, weaving contrasting delicate elements together which build up to a powerful peak.
Having studied at subSine | Academy and refined his sound to perfection, Jay Swift announces himself with this powerful first EP as an asset to the new wave of electronic music coming out of Glasgow.
"The title track for the release, Instilled in You, is inspired by seeing treasured qualities of those that are no longer with us, in the people who were closest to the ones we've lost. I wrote this EP during a time when I had lost two incredibly important people in my life; and during the composition of the title track I felt empowered by the raw, emotional love that only exists between families. The track builds subtly, gradually adding a variety of elements to convey a sense of strength.

Anemoia translates to "nostalgia for a time one has never known" and the lead line within this track invokes a feeling of paramount clarity for bygone stories. An organic sample recorded in the 1920s was embedded into this track which is fitting for the stories it reflects.

Much of my music is inspired by nature and the rugged landscape of Scotland which was the intention when composing Ripples. This track uses sparse drums, intricate textures and recordings that were captured from alluring places.

To close the EP is an ambient track named Embers which uses the combination of organic sounding elements and evolving synth lines that create unique and atmospheric sounds. This was produced by weaving contrasting delicate elements together which build up to a powerful peak. I produce using a combination of my favourite software and analogue synths and within this EP; I've used these to convey glimpses of melancholic and sentimental memories." Jay Swift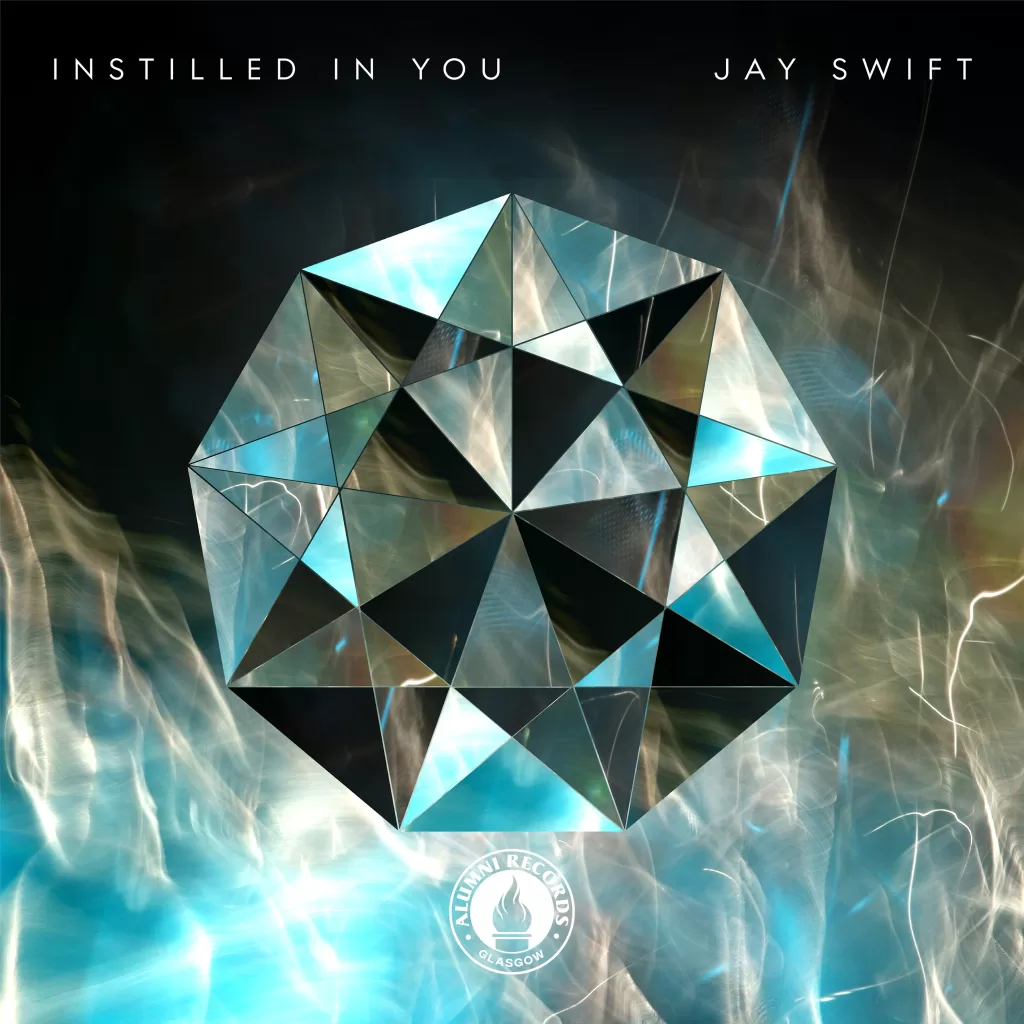 Jay Swift – Instilled In You EP
Track Listing:
Instilled in You
Anemoia
Ripples
Embers
Follow: Artist, Label, Support
https://www.facebook.com/djjackswift
https://www.facebook.com/alumnirecordsglasgow
https://alumnirecordsglasgow.bandcamp.com/