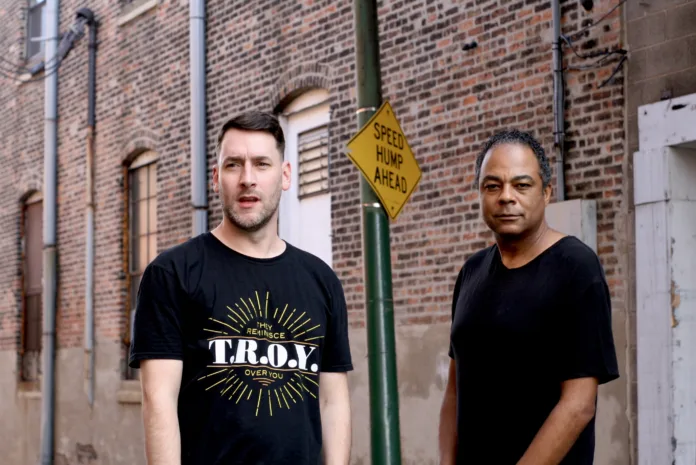 A Is For Acid (DJ Hyperactive Remix) is taken from Rico & Sonny's "A is For Acid" EP, out 27th October on EPMmusic.
EPM110 is something very close to our hearts. Rico & Sonny is the new project that Adam Stolz and Tim Baker were both working on before Tim's untimely and sudden passing in April 2021. Following Rico & Sonny's debut artist appearance later that year with "The Beat" on EPM's 20 Year compilation we are honoured to continue Tim's legacy with the first full Rico & Sonny EP, backed by a remix from Tim and Adam's long-time friend, DJ Hyperactive .


Adam Stolz, Tim's partner throughout the project looks to continue the legacy of his and Tim's work:
"Dedicating this release to a wonderful friend & mentor, Tim Baker. He and I started this journey years ago with a whiteboard in the studio full of tracks we wanted to complete together. One of the first tracks that spawned the Rico & Sonny moniker was this track 'A is for Acid'. Tim was on us for weeks to write an acid track and in doing so we also started goofing around about the classic Danny T / Celeda track 'Music is the Answer'. In typical fashion Tim grabbed the microphone and started to come up with his own version of the vocal. This track is what came from that fun night in the studio.
Adding to this, I want to give a huge shout out and love to DJ Hyperactive, who was friends with Tim for many decades. It is an honour to have him bless us with a monster remix of this track. The story and energy it rides, you feel in your soul. An absolute gem of a remix. Thank you, Jo!"
Rico & Sonny – A is For Acid
Released: 27 October 2023
Track Listing:
1. Rico & Sonny – A is For Acid
2. Rico & Sonny – A is For Acid (DJ Hyperactive Remix)
3. Rico & Sonny – Red Two
Follow: Artist, Label, Support
https://www.facebook.com/DJHyperactiveOfficial
https://www.epm-music.com/