Fresh off the back of Seb Wildblood's third album 'separation Anxiety', All My Thoughts welcome an exquisite selection of artists to rework the label heads original pieces, the first of which being the German legend Gerd Janson who gives his unique touch on 'Give It Back'.
Janson takes the original vocal of Swedish pop auteur and stands it proudly over an instantly recognisable pulsating 80's inspired bass line and arpeggiated top line melody. Throughout the breaks the vocal shines bright, chopped and reverb soaked, before the nu-disco sounds return in what is sure to be a peak time classic that'll send any clubroom into a frenzy.
The single arrives November 2nd and paves the way for the full remix package which also features the likes of Gold Panda, Once Twice fka Parallels and Maya Q landing November 23rd.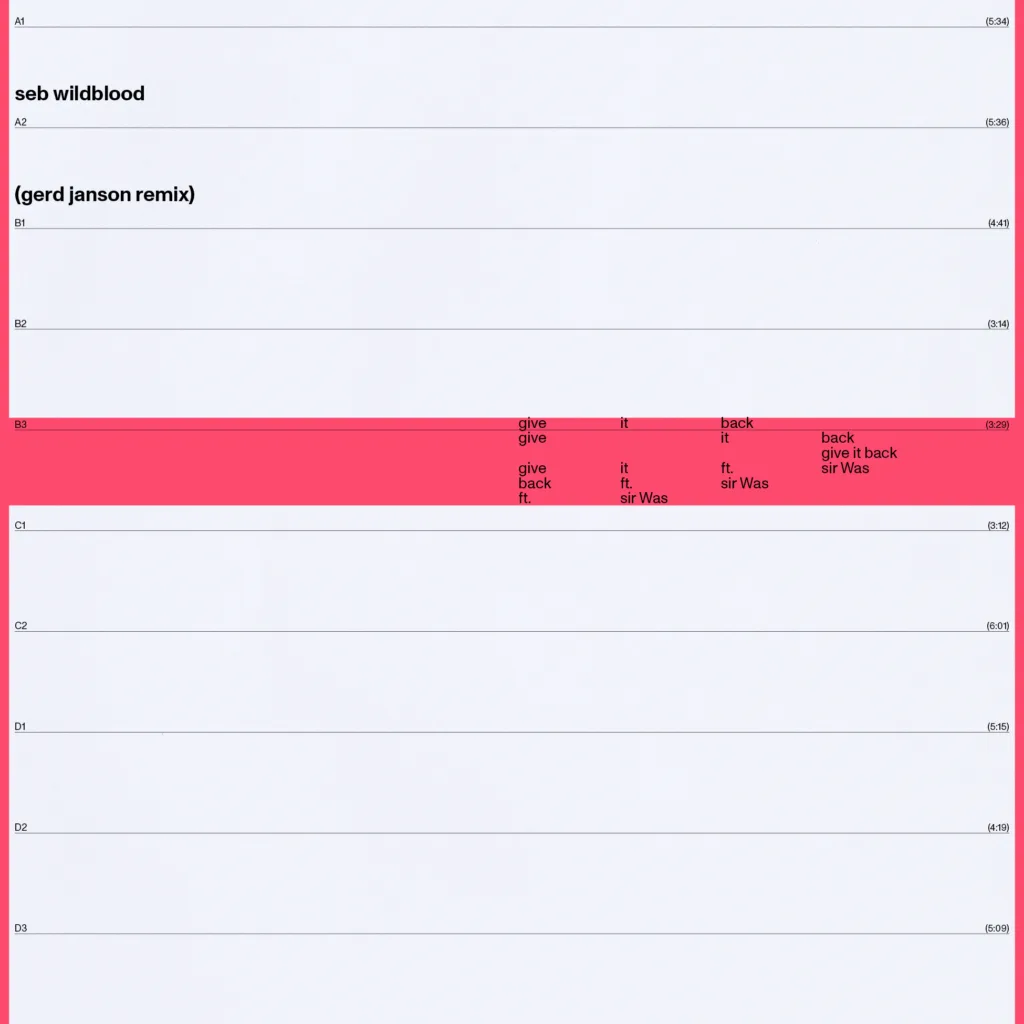 Tracklist:
1) Seb Wildblood – Give It Back ft. Sir Was (Gerd Janson Remix)
Available soon via bandcamp
Stay tuned at House ConnectFM Tracks of the Week selection and Listen to Seb Wildblood's new music first