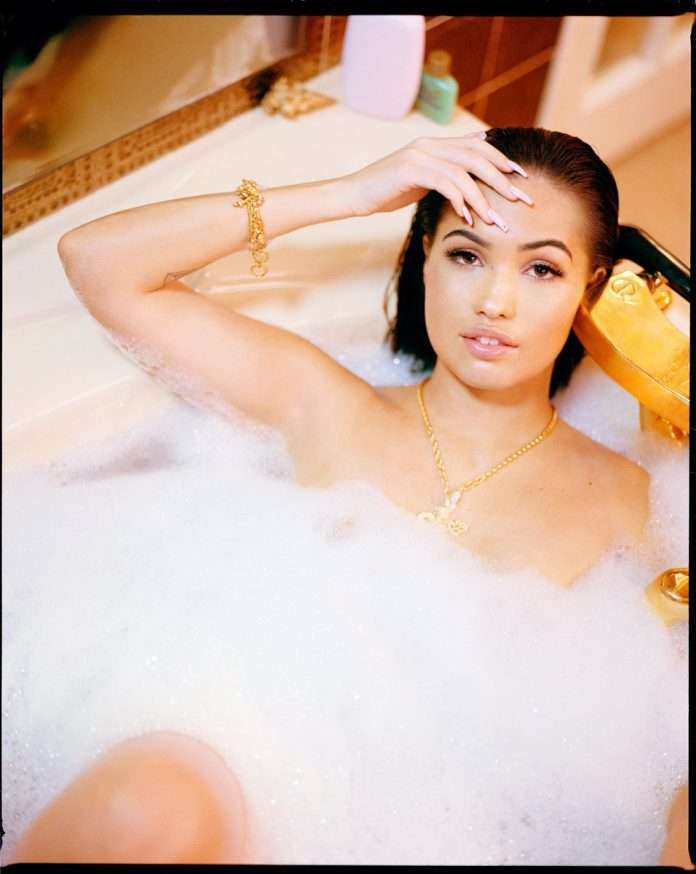 Mabel has today announced details of anthemic new single 'Don't Call Me Up', which is available now on Polydor Records and arrives hot on the heels of her nomination for British Breakthrough Act at the Brit Awards 2019 . This follows an extraordinary twelve months which saw the 22-year-old sell over 2 million singles in the UK alone, surpass half a billion streams, and cap December's UK tour with a massive sold-out show at London's Brixton Academy (complete with pyrotechnics, dancers, and guest appearances from Mabel's collaborators Not3s and Kojo Funds).
'Don't Call Me Up' is the sound of an increasingly-fearless young artist answering the call for Britain's next great pop export. Co-written by Mabel alongside Steve Mac (whose arsenal of hits include Ed Sheeran's 'Shape Of You' and Years & Years' 'If You're Over Me') plus Kamille Purcell (Little Mix, Mist, Clean Bandit), 'Don't Call Me Up' takes Mabel's lifelong love for empowered, role-reversal R&B into a thrilling new space. Here is a breakup song which zooms in on strength over sadness, with the spirit of irrepressible sisterhood aptly captured in the 'Don't Call Me Up' video, also airing for the first time today.

Blossoming in confidence as an artist and young woman, Mabel's is a unique, singular journey into stardom that continues to surprise. Raised largely between Sweden, Malaga and London, she has gradually found her own voice amidst an intrinsically-musical household, and is already using it to startling effect: songs across debut mixtape 'Ivy To Roses tackle everything from young love, heartache and the challenges of relationships in the digital age to the bigger-picture themes that have informed Mabel's formative years. She has spoken and sometimes-sung candidly on battling anxiety (an issue which forced Mabel to drop out of school at a young age) on top of growing up mixed-raced, culturally dislocated, and the effort to grow comfortable in your skin. Along the way, Mabel's music has become a soundtrack – for herself, but particularly for her impassioned young female fanbase – of how to turn those vulnerabilities into your advantages.
It's that spirit of openness but quiet self-belief that has seen Mabel come of age these last few years: effortlessly moving between the worlds of music, fashion, dance and art, and emerging as a refreshing role model in the modern musical landscape. She now has two platinum-selling singles ('Finders Keepers', 'My Lover',) one gold ('Fine Line') and one silver ('Ring Ring') under her belt, yet you sense is also just getting started. And if Mabel sometimes appears like an artist who can't quite believe that her pop-star dreams are coming true, 'Don't Call Me Up' is also the mark of a young woman who knows herself – warts-and-all – better than ever…and better than anyone else.