Multi-faceted producer MOTSA has unveiled his stunning new single 'No Fear', taken from his forthcoming album 'Perspectives'.
Drawing on themes of perseverance through adversity 'No Fear' features wiry synth leads and modulated string melodies, alongside a mesmerising topline from David Österle (of Austrian band Hearts Hearts). Accompanied by a breathtaking video directed by creative mastermind Ruper Höller which was shot in the abandoned mining areas of south-west Spain, the forgotten landscapes serve as a visual symbol for the exploitation of nature through the human hand.
"The things that evolved into a danger for humanity were originally created by humans themselves," explains the multi-award winning Höller, referring to the ominous-looking figures who appear across the surreal and bleak landscape as the video ends.
Born to both Austrian and Russian parents, it was the UK which played the biggest role in influencing multi-faceted producer MOTSA, aka Valerio Dittrich, who debuted his debut EP 'Taken By Surprise' to critical acclaim on Fatboy Slim's prestigious Southern Fried Records label.
Vowing to craft a signature sound inspired by his own natural surroundings – a culmination of breakbeat sounds and his collection of funk and soul records – the producer delivered his wistful and thought-provoking production 'Time', in 2015. It was the following year's EP 'Petricolour', on his imprint of the same name, however, which really earned the producer widespread plaudits, with lead track 'Colours' amassing over 4 million Spotify streams.

With his 'Perspectives' album set for a May release, the concept was inspired by MOTSA's acute awareness of modern society's dependence on technology, and the social media bubble also responsible for globally polarizing our current civilization. "The title refers to differing human perspectives of the same situation, which leads to conflict, be it politically in a country, globally, religiously or just in standard human relationships," explains MOTSA. "Along with developments in social media we now all live in our own little bubble, which hinders us from seeing the bigger picture and interacting with opposed opinions."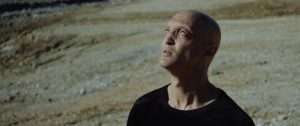 Encouraging his listeners to spend less time behind computer screens and more time outside in nature to broaden our horizons and reflect on human decisions, many of the album's samples were recorded from his own environment. Using 'No Fear' to serve as a powerful statement of human motivation, MOTSA adds: "Fear is a tool used by many in power to channel and steer one's beliefs in whichever direction they want to. Resist, and have no fear!". The release follows MOTSA's shows in South Africa, Mexico, Portugal, Poland and Austria, with the producer also receiving firm support from Lauren Laverne on BBC Radio 6.
Combining his unique artistic style with the musical diversity that has garnered the attention of tastemakers and labels alike, 'No Fear' – the first single from 'Perspectives' – is out now.

https://web.facebook.com/motsamusic