Atelier announces Varsam Court LP
Berlin-based imprint Lossless owned by Mathias Schober and Thomas Herb are releasing the debut album Varsam Court from South African electronic duo Atelier in October. Atelier was conceptualized by childhood friends Alexander Inggs and Jaś Miszewski whose love of analog synths, drum machines and effects pedals are revealed in hardware-heavy live shows. The live musicians excel at riding chillwave with a cooler, moodier sound.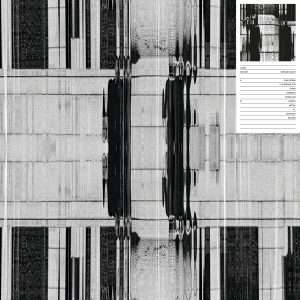 Supported by Keinemusik and electronic heavyweights Dixon and Ame of Innervisions , the project is a platform for combining their differing musical backgrounds – a blend of house, indie, folk and techno – and has an underlying maturity that emerges in their frank performances and honest productions. Relatively new to the scene, they are creating quality electronic music for listening.
Atelier – Varsam Court (Lossless)
release date:October 11th, 2019
Tracklist
01. Can I Speak
02. Flickering Fire
03. STFAH
04. Overrun
05. Intelude
06. Stages
07. Motel
08. SL
09. Distrust
10. Eleven
Atelier's story
It's 10:10a.m. on a Friday morning and the car is almost packed. We've managed to jam our entire studio into the back of a 2012 Ford Focus. It's not that we don't like producing in our studio – a place in the city is perfect for tedious work like mixdowns – but when we write new material we tend to migrate up the coast to a temporary location, close to the sea and surrounded by mountains.
When you've known someone for 23 years, as we have, there are few surprises when working together in the usual studio setting. However, there is something unexplainable that happens when we journey out of the city to create. A unique energy flows from our fingertips. No idea is a bad idea. We have time and space, so we do as many takes as we like.
It took a few weekends at the beach house for us to define the sound of the album, endeavoring to blend our separate worlds of folk and electronic music with foley recordings from the nature around us. Each song would start differently – maybe Jaś had woken up from a bad dream that produces good lyrics, or Alex had found a new way to sequence a piece of gear, or the wind whistling through a cracked window provided underlying tension to a break. We've never felt the urge to reference other music because of its potential to infiltrate our ideas. We prefer to make our own mistakes – and successes.
Ice-cold swims at sunset in the ocean, morning walks on the mountain, cooking food on a fire and bleeding everything in our hearts into the music were what these weekends were about.
During the creation of this album both of us endured love and heartbreak in our personal lives. Jaś will never fully recover. The stories sung to you are based in reality. This is our attempt to make sense of it all – to laden the memories with beauty and remove their harsh sting.
There's something to be said for the content of a first album. There is so much that has been considered, deleted, reopened and reimagined. It's an amalgamation of our lives together, growing up on the edge of the African continent.

https://www.facebook.com/losslesslossless
https://www.facebook.com/mathias.schober
https://www.facebook.com/atelierRSA