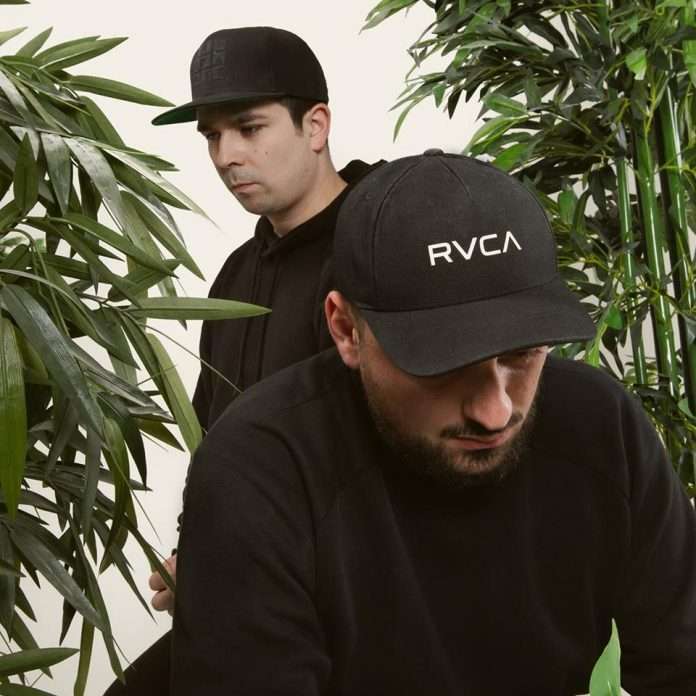 Hundred Bell Towers, taken from Odon EP, out September 3rd on Volphonie. Soon on #dubiksmusiccharts
Since its birth in 2017 VOLPHONIE has established its authentic nature and obstinacy, a trans-generational approach focused on the search for an upright and powerful techno with EPs by Scan X, Blicz and Solaxid. For its next release, the label welcomes Mediane with a full EP 'Odon'.
Originally from Caen, Normandy, the duo decided to dedicate this EP to their hometown and offer four outstanding techno tracks showcasing their mixture of styles: sulphurous and aggressive deep techno with more acidic and devastating sounds.
'Odon' is a river that runs west of Caen and joins the river Orne. We can find the fluidity and the inexorable progress in this track crossing different soundscapes and making us travel for almost six minutes.

'When Steve Goals' is a wink to the famous football player Steve Savidan, nicknamed «Savigoal» when he was playing in Caen, here a relentless and heavy rhythm coupled with ethereal pads create this atmosphere so dear to Mediane, with one goal: to make you travel while dancing!
'Saint-Pierre' is the name of one of the main churches in Caen. For Mediane, techno being a religion, this more mental and explosive title will make you reach the seventh heaven.
Nicknamed the city of a hundred steeples, Caen and its churches inspired 'Hundred Bell Towers'. With more airy sounds, we hover here above the city.
Mediane wishes wishes you a good flight!
Connect Artist, Label, Support
https://www.facebook.com/medianeofficial/
https://www.facebook.com/volphonierecordings
https://www.beatport.com/label/volphonie/66594