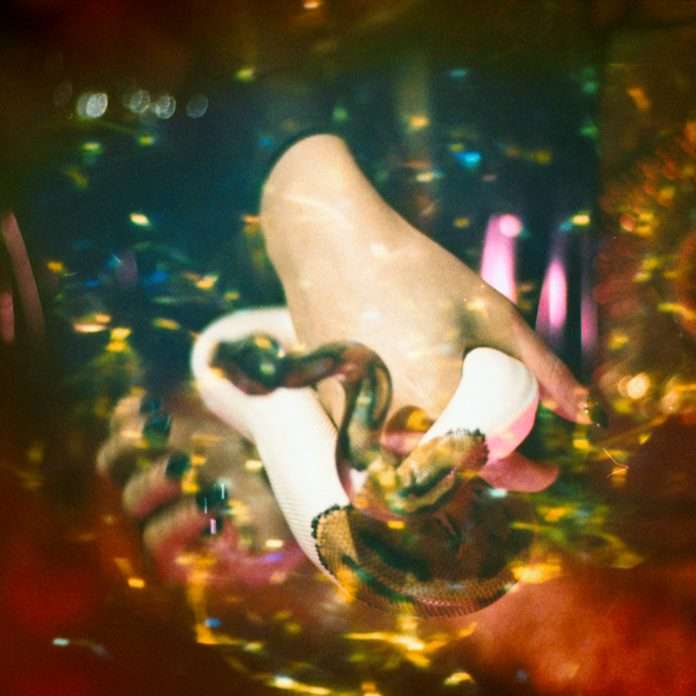 Lindred presents Hyperdrama, a five track experiential pop tragedy debut drenched with glistening melodies and voices of disembodied longing, on Nicolas Bougaïeff's Denkfabrik imprint
Nr.24 #dubiksmusiccharts #tracksofthemonth
Hyperdrama delivers us into depths of intense longing, euphoria and despair. Utilizing trauma as a catalyst, Lindred effects transference amidst devoutness and earthly relationships. The salvation is "twisted holy pop", where Lindred's voice emerges as a sensual lyrical and textural instrument, from heart wrenching melodies transformed into otherworldly ambiances.
Lindred says: "It really is about a visceral feeling of tragedy, loss and longing, outright limerence. Twisted longing. Unwell love. Total devotion to someone in a way that feels other worldly and amazing but is terrible for you. Love that makes you want to tear yourself apart. Beyond melodramatic."
Opening track 'Hereafter' establishes the sonic realm. A feeling of ascension is underpinned by shattering cathedral sized bass. Fully embracing a digital afterlife, 'Logrouse' paints an epic sound world where gentle syllables develop into a heartbreaking experience. Sugary synths and pitched-up synthetic vocals deliver a fearless rainbow of colors in 'Disarming Fear.' Framed by drops of pearls and serpent lily, 'Veins like Slow Oil' creates a sense of soul crushing longing with piano-like sounds and words from Gabriela Mistral: "I feel my heart melting, in the mildness like candles." Title track 'Hyperdrama' invokes intense feelings of teenage limerence. Frenetic bubbly sounds, constantly changing verses and an irresistible synth hook come together to sonify beautiful obsessiveness. It is love that makes you want to tear yourself apart.
Lindred grew up in South Texas. Her mother was the first female Tejano singer to appear on the Billboard Top Latin Albums chart in October 1981, before devoting herself to contemporary Christian music. Lindred heard this music at church and at home and learned about holy devotion through the lyrics

Hyperdrama Release date: Dec 4 2019
Hyperdrama EP Release Date: Dec 11 2019
TRACKLIST
01. Hereafter
02. Logrouse
03. Diarming Fear
04. Veins Like Slow Oil
05. Hyperdrama
Support Buy
https://lindred.bandcamp.com/album/hyperdrama