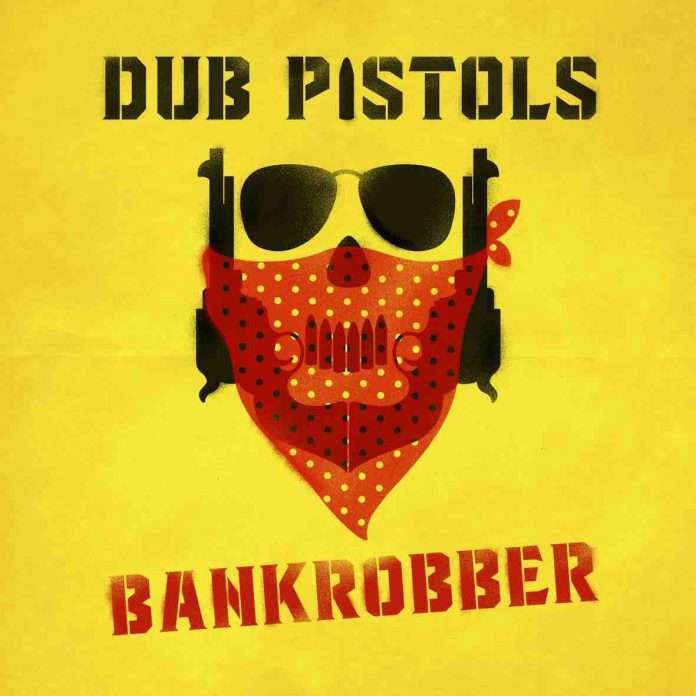 The mighty Dub Pistols are back with new single 'Bankrobber', released via Sunday Best Recordings. Originally released by punk-reggae legends The Clash, Barry Ashworth and the Dub Pistols have injected their own unique blend of reggae and dancehall with guest vocals from long-time collaborator Seanie T.
The video for 'Bankrobber' was shot entirely whilst in lockdown with each member of the band coming yup with their own ideas, filming their own scenes on their mobile phones and then the whole video coming together for the first time in the editing suite.
It kicks off what is going to be a huge year for the band, with their 9th album due later this year.
From their early beginnings as a soundsystem project, Dub Pistols have grown into a party-rocking live band that ignites festivals and venues, having played all round the world and establishing themselves as Glastonbury regulars.
Known for their genre-mashing abilities, they have worked with some of their biggest heroes including The Specials, Horace Andy , Busta Rhymes, Madness and Gregory Isaacs. After 26 years in the business, the Dub Pistols certainly show no signs of slowing down.
Stream or Download here

https://www.facebook.com/dub.pistols/