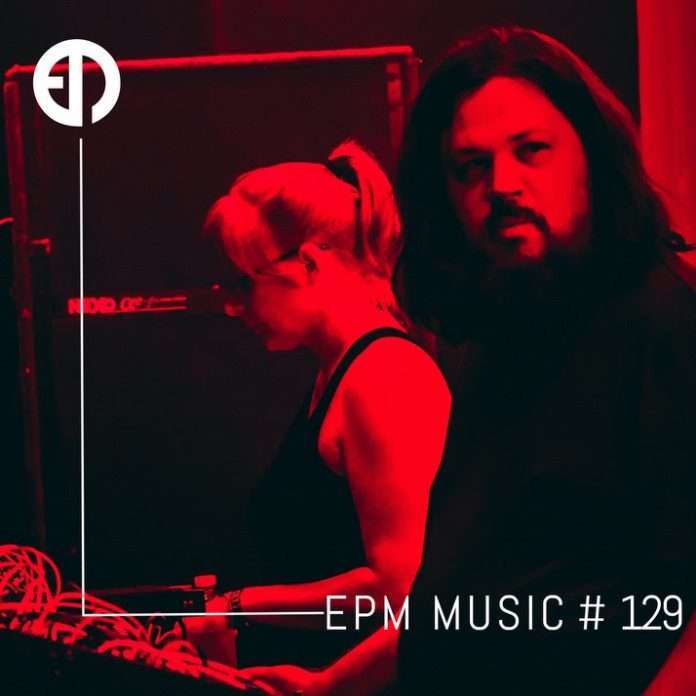 EPM Podcast 129 comes from Detroit electro-techno experimentalists, Ectomorph. Now officially comprised of BMG & Erika they have continued to furrow their own idiosyncratic path through the contemporary electronic landscape. It's this uncompromising view that now comes into focus with their kaleidoscopic mix. From the pulsating experimentalism of Jed James and r2π, to the tweaked electro of Techmarine Bottom Feeders and Datawave, nuanced techno of Forest Drive West and Mike Parker to the tough industrialism of Rhys Fulber and SHXCXCHCXSH they take us on a pilgrimage to all four pillars of the Techno anti-rule book.
With their live shows pushing an improvisational and organic format, this DJ mix sees them tackle the dancefloor with a more direct, pressure building intensity.
'Ectomorph's 'Masonic (Live in Detroit)' and Erika's 'The Filtered Sun (Live)' are out now on Interdimensional Transmissions.
Ectomorph's remix of 'Sons of Thunder' features on the new Techmarine Bottom Feeders EP 'The Oceanic Depths of Jupiter' (EPMMusic).

EPM Podcast 129 Tracklist – Ectomorph
Jed James – Delia's Descension
r2π – Indoor Outlook
Forest Drive West – Hidden Past
Wata Igarashi & Voiski Present WAV – Pomme
Rhyw – IRL
Torvvo – Saphrone
Föllakzoid – IIII (DJ Nobu Remix)
Iori – Vertical Motion
KGIV – Morgan
Ido Plumes – Which Way Is Up
Techmarine Bottom Feeders – Sons of Thunder (Ectomorph remix)
Sepehr – Consortium
DJ Hell + Jonzon – Bazetoya
Datawave – Genotype 1
Baby T – Portra (Hybrid Mix)
Israel Vines – Encroachment
Andrea – Reinf
End Train – Into The Sun's Maze (Oscar Mulero Percussive remix)
DJ Plant Texture – We Are Here
SHXCXCHCXSH – DROW
Danny Daze – Propaganda & Manipulation
demongay – Cock Lust
Amanda Mussi – Boomerang
Peter van Hoesen – Faultline
Mike Parker – Dragonesque
Tobias. – The Wisdom Of No Escape
Function – Cosmic 909 via Supermoon Trancemission
b.mod – Suricata
Rhys Fulber – Apostel (Headless Horseman Remix)
To read the interview with Ectomorph click here