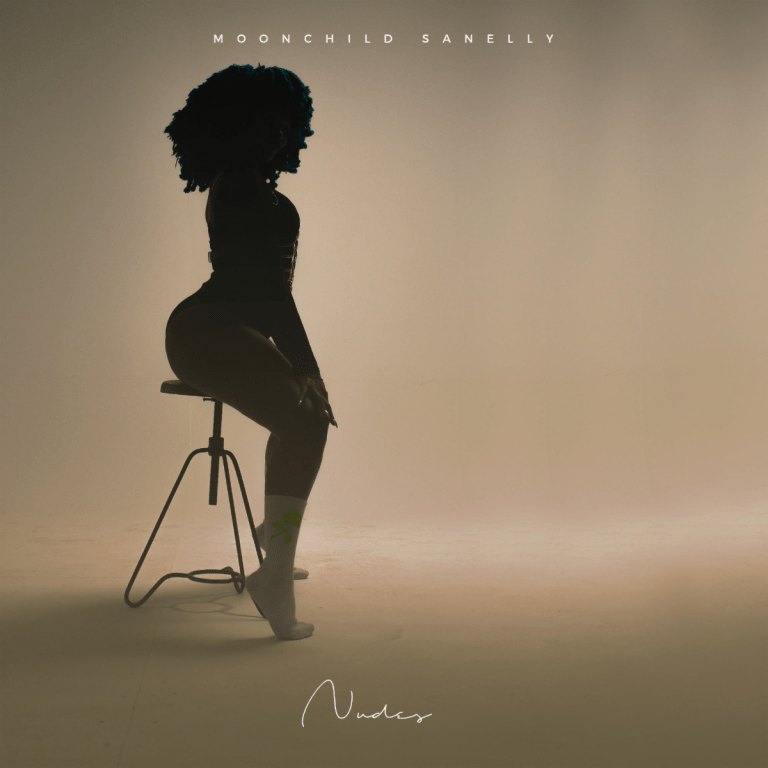 Today, Moonchild Sanelly – South Africa's "Queen of Gqom" – is announcing her forthcoming EP Nudes, out September 11th via Transgressive Records. The project is set to position her as one of the year's greatest breakout artists, with her electrifying music and unique style ready to take on a global audience.
Alongside the announcement Moonchild Sanelly is sharing a new song and video "Where De Dee Kat". The track is an open display of Moonchild Sanelly's love of sex. The combination of brazen rap lyrics and softer verses flirt with different sides of female desire, in an honest celebration of a woman's desire for the anatomy of a man. When asked if she wanted to edit the track for a wider audience, her response was "how many songs talk about pussy?" The lyrics, ("where the d*ck at") are as literal as they sound, but the song has a more powerful message – that women can be as open as we want to be about sexuality, that women aren't always the submissive partner, and the much deeper reason that Moonchild notes, "Unless we talk about female desire, rape culture exists".
Filming the video was also a wild experience. Director Jesse Roth shares about the making of the video, "Of all the stupid shit i've been asked to do in my career, tying a bondage-clad singer to the back of a van and driving around with the doors open setting off smoke bombs in her face is right up there. Nearly spent the night in jail. Banging tune though."
The EP announcement follows Moonchild Sanelly's feature in Beyoncé's Black Is King visual album for the song "MY POWER". The track is originally from The Lion King: The Gift soundtrack, and also features Tierra Whack, Nija, Busiswa, DJ Lag, and Yemi Alade. The song is one of the album's standout tracks, with The FADER noting it "emanates so much dynamic energy."
Fearless, inclusive and a lot of fun, Moonchild Sanelly is only just getting started. Her iconic personal style combined with an outspoken approach to female sexual empowerment has earned her collaborations with Beyoncé, Die Antwoord, Gorillaz, Diplo and Wizkid and built her a devoted fanbase, celebrated recently with her body-positive #thunderthighschallenge on TikTok. She is "a global superstar waiting to happen" according to Damon Albarn.
Moonchild Sanelly Nudes EP
Transgressive Records
September 11, 2020
1. Bashiri
2. Thunda Thighs
3. Newton Chips (Aramboa remix)
4. F-Boyz
5. Where De Dee Kat
6. Weh Mameh
7. Boys And Girls ft. Patty Monroe
8. Come Correct