Fresh from the label's soft launch earlier this January, that saw Techno's punk princess Louisahhh incept the imprint with Chaos / A Hard No, acclaimed diversity championing party series He.She.They. continue their release schedule this October with a single from their long term resident, British-Brazilian artist Wax Wings, in collaboration with London duo, Nimmo. Reclaim Me will be released on the 2nd of October, forming a release that embodies the He.She.They. ethos with each artist being part of the queer community, as well as representing different ages and ethncicites. A bespoke music video, directed by Kassandra Powell, will also be released alongside the single, filmed on location in East London and forthcoming remixes from Maya Jane Coles and Absolute .
Speaking of how the release came together, Wax Wings described how the "pairing of an upbeat track with painfully emotional lyrics creates a magically addictive juxtaposition that had always fascinated me", echoing Nimmo's feeling that the single "explores something darker and sexier than our usual, both lyrically and melodically."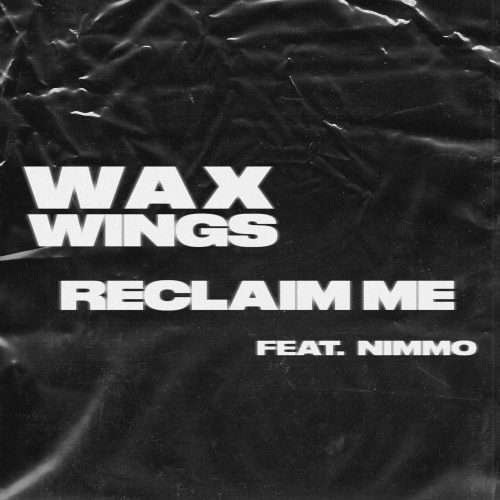 He.She.They. founders Steven Braines and Sophia Kearney build upon the feelings of both artists, praising each of their performances and explaining why now felt like the right time to release the single: "Wax Wings has been a resident of the He.She.They. since the beginning so it's seemed a natural progression to release "Reclaim Me" on the label. It's an instant classic with one of the strongest vocalist performances we've ever heard on a dance track from Nimmo, who are also family. It evoked the best bits of mega hits like Skream's remix of La Roux "Going In For The Kill" and Olive's "Your're Not Alone". The label is all about platforming diverse artists and "Reclaim Me" highlights that diverse artists can create amazing art that has wide appeal without having to compromise or conform. It's about time an entirely queer produced, queer written and queer performed track hit the top spot; may be it could be this track? 2020 is ready for it."
Such raw emotion is the overarching theme of the single, as Nimmo's poignant vocals echo the rallying cry to "reclaim me". The foundation of the track comes from Wax Wings, whose underpinning garage-laced bassline moulds into an idyllic backbone for Nimmo's stirring lyrical solo. Deeply touching, the pensive nature of the track reflects themes of love, hurt and struggle, to form a beautifully-crafted record that all can relate to.
Wax Wings has been at the core of the He.She.They family since the brand's 2018 first ever gig at London Fashion Week. A leading figurehead in electronic music's flourishing LGBTQIA+ scene, he has performed alongside the likes of Maya Jane Coles, Honey Dijon and Magda to Adam Beyer, Ellen Allien and Kittin at hallowed spaces such as fabric, Watergate and Pacha. Wax Wings has previously released on labels from Dense & Pika's Kneaded Pains to Mobilee and his eclectic remix work ranges from Jimmy Edgar to Sofi Tukkur to Black Mirror's Ashley-O aka Miley Cyrus.
Additionally in a career that has seen them touted as ones to watch from The Guardian to Vogue, and support Years and Years at Wembley, Queer London-duo Nimmo are spearheading a new sound in today's ever-growing queer landscape. Label heads of NIMMONIMMO, the pair have been remixed by the esteemed likes of Amtrac, Maya Jane Coles and Paul Woolford in recent times, highlighting their natural ability to break genre-boundaries with ease.

Operating as an event series, record label and fashion brand, He.She.They. is at the forefront of the contemporary inclusive movement. Acting as a safe space for individuals regardless of "age, race, sex, gender, ableness, religious background or sexual preference", the brand's ethos is to "create a planet without prejudice for people to be people". A noble ambition, the label offshoot provides a new avenue for the brand to accomplish this, providing a platform for queer and marginalised artists to showcase their talent. Interview features from the likes of Love, Hype Beast, Billboard, GQ Style, Wonderland, DJ mag, NME and more besides have helped bring He.She.They. into the wider spotlight, propelling their vision for a more inclusive world and educating more people in the process. Whilst the events arm of the brand may be physically on hold for now, the brand hasn't shown any signs of slowing digitally, becoming the official Pride 2020 partner of Beatport (with over 450,000 achieved on the last stream), curating official playlists for Spotify and something secret on the way with Apple Music as well using their social media to "amplify marginalised voices that are sadly too often muted" something we can all aspire to amidst such challenging times as these.

Follow
https://www.facebook.com/waxwingsofficial
https://www.facebook.com/nimmonimmonimmo
https://www.facebook.com/HE.SHE.THEY.OFFICIAL