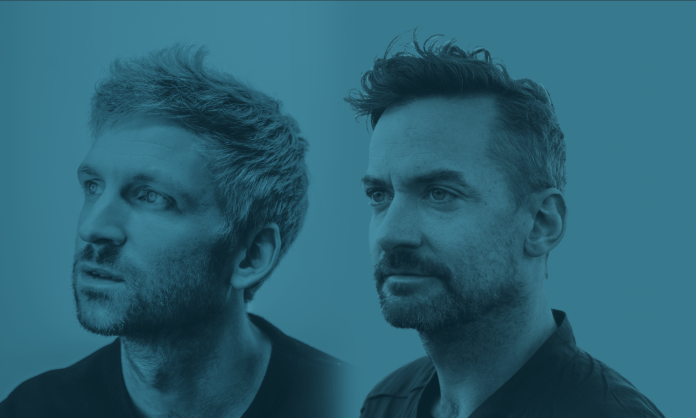 Ólafur Arnalds has today released his brand new single'Loom' (which features the incredible Bonobo). The collaboration is taken from the Icelandic multi-instrumentalist's upcoming album 'some kind of peace', which is out on November 6th via Mercury KX and includes the beautiful first single 'Back To The Sky' (ft. JFDR), 'We Contain Multitudes', 'Woven Song' (its spectacular video also dropped recently) as well as a collaboration with Josin.
'Loom' is a world-colliding moment between Bonobo and Ólafur on 'some kind of peace.'  The collaboration itself came about organically and suitably in-the-moment for the pair, as Ólafur describes…
"I am a long time fan of Bonobo and have been fortunate enough to get to know Simon as a friend in the last few years. Last year we spent a couple of days in the studio, after traveling and camping in the Icelandic highlands, with no intention other than to spend some quality time with music. Later, as I started working on the album, I kept coming back to that one piece, 'Loom', as it felt like the perfect album opener. We kept working on it remotely early this spring and the end result is something I'm incredibly proud of."
Bonobo talks of his time in Iceland with Olafur –"'Loom' was one of the pieces we worked on together during that time. It was a real honour to create something with Ólafur. A friend and someone I admire greatly."
'Loom' acts as a further window into the changing world at the heart of Ólafur Arnalds' new album, 'some kind of peace'. More than anything he's ever made, this record is the story of Ólafur Arnalds' life – and there is quite the life-story to tell. Released this November, 'some kind of peace' is a journey of Ólafur Arnalds' personal and creative growth, set against the backdrop of a chaotic world. Within, you'll find a self-confessed perfectionist grappling with the messier realities of everyday life: the possibilities of love, of settling down, and how to navigate all of that during a global pandemic (the album was half-written prior to lockdown, and completed at Arnalds' harbour studio in downtown Reykjavik). What's emerged on 'some kind of peace' is a record about letting your guard down, and ultimately what it means to be alive.

Ólafur will be closing the first night of Iceland Airwaves' virtual festival, 'Live from Reykjavík, taking place November 13-14. Ólafur's set will feature mostly new material, being played live for the very first time ever. Look for his exclusive #LiveFromReykjavík set on Friday-night at 11pm GMT (same time in ET, PT and AEDT).
'some kind of peace' tracklisting:
1             Loom feat. Bonobo
2             Woven Song
3             Spiral
4             Still / Sound
5             Back To The Sky feat. JFDR
6             Zero
7             New Grass
8             The Bottom Line feat. Josin
9             We Contain Multitudes
10           Undone
Ólafur Arnalds 'Loom' (ft. Bonobo) on Different Playlist