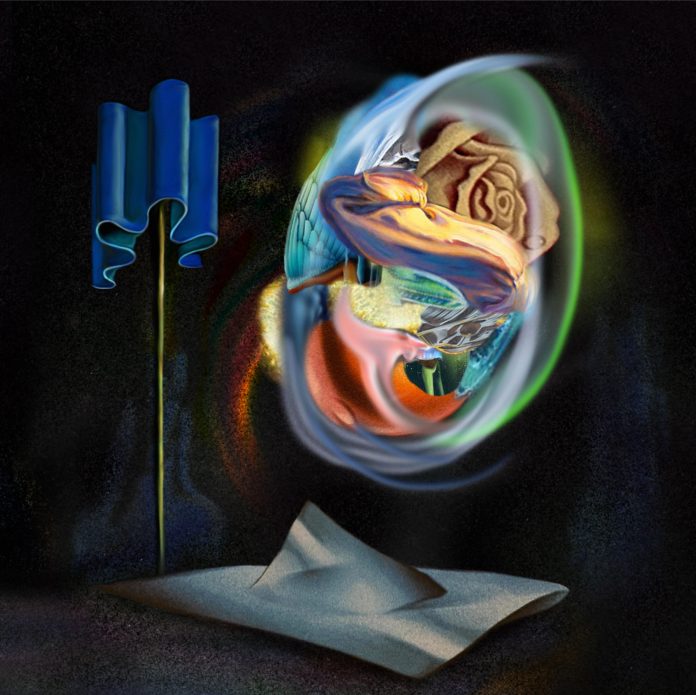 Sound designer and composer F.GOD fuses ambient, early 2000's IDM and electronica influences on debut LP for Internet Is Over
UK-born now Berlin-based artist F.GOD delivers his debut album this April, entitled 'A Lever Long Enough', comprising twelve original compositions and set for release on Arno Völker and Simon Birkenfeld's Internet Is Over imprint.
F.GOD, although making his musical debut here with this project, has long been working behind the scenes as a sound designer and composer with an intrinsic knowledge of sonic sculpture, something which is evident in his debut works to surface under this new artistic alias here.
F.GOD: ''The album title, "A Lever Long Enough", is taken from the Archimedes quote "Give me a lever long enough and a fulcrum on which to place it and I shall move the world." The album is structured as a lever with two sections built around a fulcrum point near the center. The idea is that maybe a record could be a lever with which to move the world spiritually or emotionally.''
Across the twelve-track collection that makes up the 'A Lever Long Enough' LP, F.GOD offers up an array of sonic experiments, weaving together influences from ambient, early 2000's IDM, electronica and more. Title track 'A Lever Long Enough' comes in two parts, both of which merge together subtly unfurling atmospherics, glitched out rhythms and heavy doses of sub bass. Tracks like 'FILO (First In Last Out)' and 'Bisting Bridge' see F.GOD delivering raw synth experimentation as bridges between more intricate and refined cuts like 'Bisting Wretchface', 'Cruden's Concordance', 'I Shall Move The World', '3st 4' and 'The Luddites Were Right' which all blend together baroque, dynamic rhythms and nuanced, shimmering sound design. Further beatless contributions come in the form of 'A Fulcrum (To Place It)', 'The City Sighs In Relief' and 'Subtle Virtues Of Wood', bringing further focus on F.GOD's ability to create cinematic and emotive synth textures.
The 'A Lever Long Enough' LP stands as an auditory introduction to the world of F.GOD and will be released on the 31st of March 2023 via Internet Is Over.
Stay tuned at Electronic ConnectFM Tracks of the Week selection and Listen to F.GOD's new music first