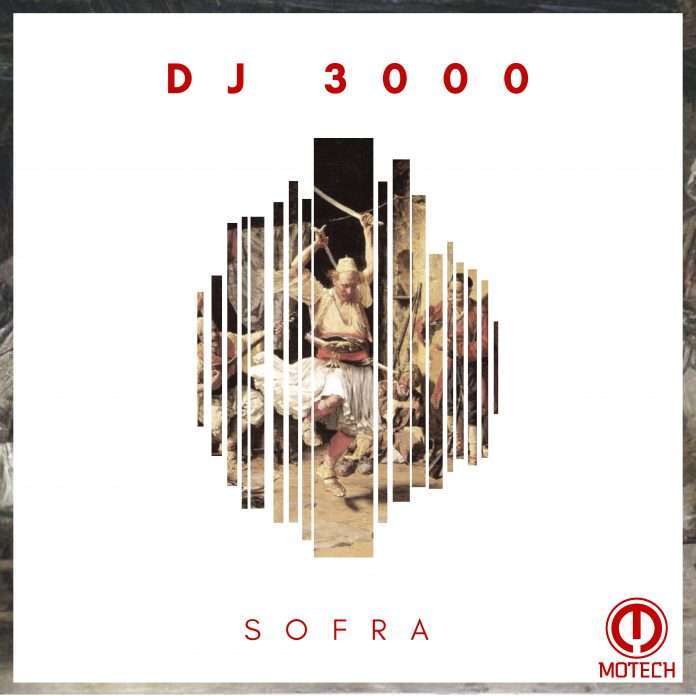 Motech maestro, DJ 3000 serves up the next EP for his Detroit label. The EP's title is a nod to his Albanian roots where Sofra means a table prepared or set for eating a meal, so settle into these 3 courses of fine funk-fuelled techno.
The title cut, 'Sofra' delivers instant warmth as DJ 3000 lays down some tough dance floor beats that come with a sprinkling of plucked strings, rich stabs and funky claps for a melodious outcome that's steeped in Detroit's Techno backbone.
The driving 'Lawless' has a staccato opening that plunges into layers of dark percussion before it's lifted by smooth strings. It's definitely Techno but with that Detroit quality that DJ 3000 has become synonymous with.
'Chasing Truth' starts with a deep and twanging loop that gradually stirs in sweeter ingredients. Its two halves of spiralling groove meets stripped-back moments, work in perfect harmony.
You can catch DJ 3000 at various gigs this Spring / summer but some personal highlights are the D-Edge Festival in Sao Paulo (Brazil) on 14 April, the annual Movement Festival in Detroit (USA) on 28 May and the inaugural Kala Festival in Dhermi, a beautiful coastal village in his ancestral home of Albania taking place on 23 June.
Released: May 7th 2018
Track Listing:
1. Sofra
2. Lawless
3. Chasing Truth