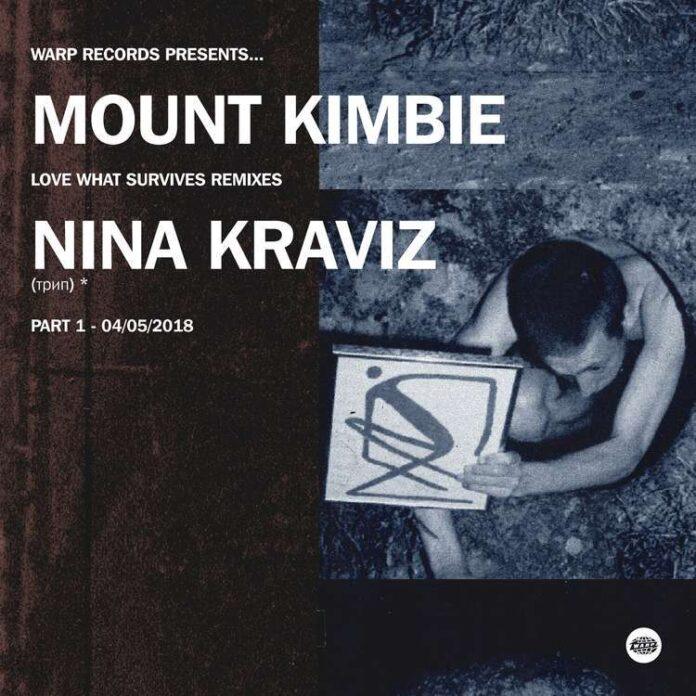 Mount Kimbie return with a package of remixes from their critically lauded recent album Love What Survives, from European club music's biggest names. Split over two 12"s, released on consecutive weeks, the bundle explores differing dancefloor twists on the album's driving, visceral post-punk sound.
Nina Kraviz mutates album favourite Blue Train Lines into an extended techno trip, with snippets of King Krule's vocals circling the maelstrom. The first 12" comes backed with two more DJ tool versions.
Nina and Mount Kimbie will be sharing the stage at a number of festivals over the summer including We Love Green, FYF and Dekmantel. You can see Nina's closing set from last weeks iconic Time Warp festival on Arte Concert.
Mount Kimbie Love What Survives – Remixes Part 1
Tracks
A. Blue Train Lines (Nina Kraviz Main Mix)
B1. Blue Train Lines (Nina Kraviz Tool 1)
B2. Blue Train Lines (Nina Kraviz Tool 2)