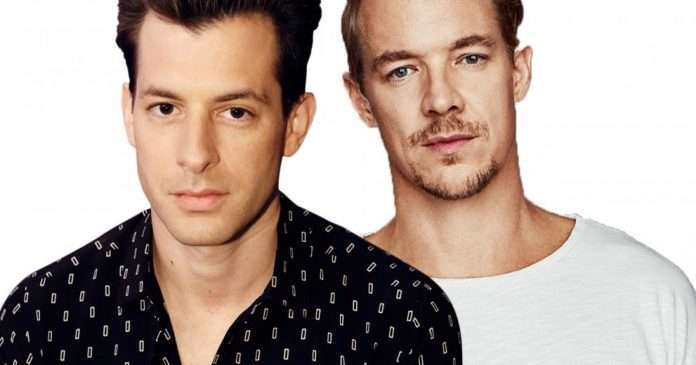 About project from Diplo
Silk City is an homage to some of the greatest dance music cities.. chicago london detroit paris… .where it all began for me as a fan .. @iammarkronson and I met as crate diggingdjs over 15 years ago and our paths have taken us all around the world and everywhere since then. Mark is one of the most trusted songwriters of the past two decades and i've been a producing and djing in dance music and pop for a minute. Its very cool to get back together and make something brand new for both of us… also Mark has better hair than me and artistic integrity but I still bring the fire.
Our first song, "Only Can Get Better" is out tomorrow

Dua Lipa shared a photo with Diplo and Mark Ronson in the studio,next collab soon.