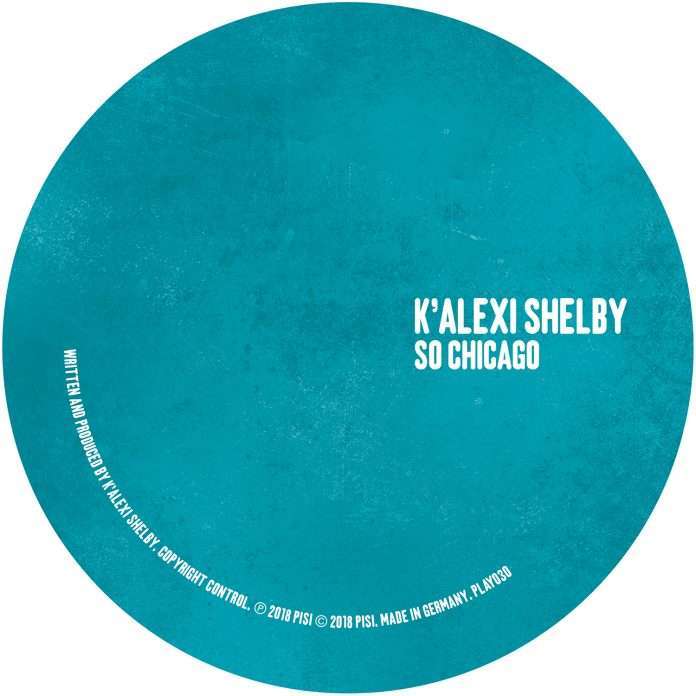 Seth Troxler continues to showcase the work of Chicago great K'Alexi Shelby: after an EP on his other label Tuskegee Music and a remix for Sean Miller on this imprint, Shelby now steps up to Play It Say It with a trio of excellent club cuts.
K'Alexi Shelby is one of the Windy City's most venerated heroes. He's put out six albums and almost 60 EPs since the late eighties, all of which have helped evolve and establish the Chicago house sound around the world. Next to remixing acts like The Pet Shop Boys and Derrick May, he runs his own K Klassik and 321 labels and remains as vital as ever.
The perfectly titled 'Groove With Us' opens up with a cut and paste style, funky disco loops and plenty of filters all bringing the loose house funk. It's a playful and timeless tune that is designed to blow up the 'floor and most certainly will thanks to its unbridled energy.
The dynamic and driving 'So Chicago' then slips into a slick house groove, with great percussion, more big string samples lighting up the track and a knotted bassline that keeps you on your toes. Suspenseful and explosive, it's filled with authentic party vibes and a real sense of fun that will ignite any set.
Last but not least is the excellent 'Black Sunday', which takes uplifting preacher vocals from a church sermon and backs it with gospel singing, an old school baseline and raw energy that will get hands in the air. It's a definitive piece of authentic house music with real heart and soul.
This is an expressive EP of house tracks that embody the instinctive and emotive spirit of the genre to perfection.
Release Date:13-07-2018
Tracklist:
A1 Groove With Us
A2 So Chicago
B1 Black Sunday

https://web.facebook.com/KALEXISHELBYMUSIC/