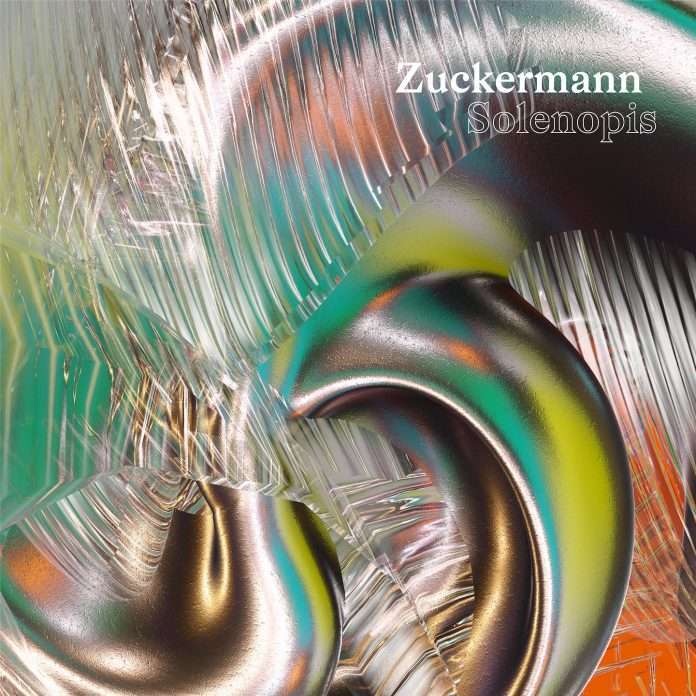 Taken from Zuckermann's 2nd eclectic electronic music album "Solenopsis"
Experimental music is, by its very nature, sometimes successful and sometimes not so. However, when a musician hits the sweet spot with somewhat out-there music, the results can be spectacular. Zuckermann's latest full length (and the second time he's produced a more 'experimental' sounding album) is one that falls emphatically into the latter camp. Entitled 'Solenopsis', it sees the Destroy All Monsters boss in vintage form, as he concocts an album that's high on intoxicating moods throughout. From the deep depths of opener 'Dark Star (Dog's Collar)' to the stifling tones of 'Distant Memories (Hackney 1994)' to the downtrodden and accomplished colours of 'Waking Sleep', this is a truly imaginative and magnificent full-length that makes a considerable impression on the listener.


Says Zuckermann about the project: "I wanted to go back to a point in time (roughly early Warp), where everything seemed possible and genres were not so clearly defined in electronic music. Using that as a starting point, I then decided to explore the many different elements of electronic sounds, acting as though the period from 1992 up until now never happened, with 'Solenopsis' the final result.
Produced in a similar vein to Lone's Airglow Fires, the LP is one that touches on many contrasting themes, from dub sounds to more four-to-the-floor ones to unexpected (but wholly satisfying) composition techniques from Baroque music. From adaptive aleatoric complexity to silence to improvisational methods, the album is also inspired by Miles Davis' fusion and experimental jazz of the early '70s. All things considered the album marks a statement of intent for a producer for whom both nostalgic and forward-facing ways of working are integral to his work.
In other words, white spots on the electronic music landscape that hopefully are rather interesting, crazy or weird, in a way that gets under the skin or crawls on your own. One listen to this LP and you'll know exactly what we're talking about.
Release date:5 October 2018
More info here
Connect Artist,Label,Support
https://www.facebook.com/Zuckermann.Berlin/
https://www.facebook.com/Destroy-All-Monsters