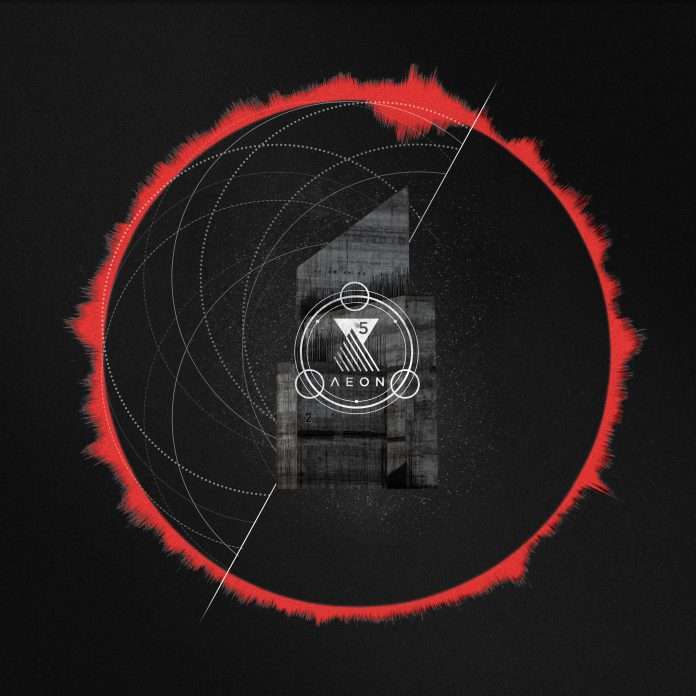 Alex Niggemann had a vision to "launch a label that mirrors diversity". Now, in 2018, his absorbing AEON imprint celebrates five years in the business. To mark this pivotal moment, he invites a succession of celebrated AEON family members to contribute to this impressive ten track release.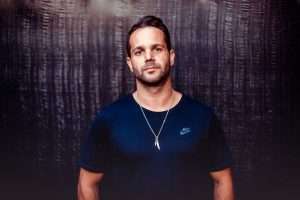 The album beings with TVA's MH17. An ambient and melodic wonder that floats you into a dream-like state. Kincaid featuring Sinal provides a darker beat on Gibberish- creeping synths are complemented by a psychedelic guitar sample, whilst Trails Of Snails from Uriah Klapter creates a twisted and drone-like atmosphere. Omri Smadar takes the reigns next with his tribal drum-infused Drum Odyssey which leads into the bouncing kick of Speaking Minds & Amarcord's Dancing Under Bright Lights, taking you on a journey deep into space.
Label head Alex Niggemann continues the cosmic journey with Orion – heady bass and glitchy beats are laced with a small, harmonic synth section. This flows perfectly into the synth-led, broken-beat vibe of Third Son's Hypernormalisation. The next offering comes from LPZ who continues with the broken-beat theme adding a crescendo of clashing cymbals on In My Mind. Echonomist delivers the penultimate track in the shape of Loosing Less a driving number with a racing and pulsating heartbeat. Radeckt closes the album on a high with Raven- a carefully crafted, playful slice of techno.
Released: 7th December 2018
Tracks
1. TVA – Marechiaro
2. Kincaid feat. Sinal – Gibberish
3. Uriah Klapter – Trails Of Snails
4. Omri Smadar – Drum Odyssey
5. Speaking Minds & Amarcord – Dancing Under Bright Lights
6. Alex Niggemann – Orion
7. Third Son – Hypernormalisation
8. LPZ – In My Mind
9. Echonomist – Loosing Less
10. Radeckt – Raven
TVA began life as a duo in Sydney, but is now headed up solely by Marco Mollo in London, whose passion and openness to new sounds is apparent in his productions. Kincaid and Sinal have come together to form a respected duo. The former emerging from London's fertile scene, honing his productions under alternative guises for many years. Under the Kincaid profile his recent output has garnered the interest of industry heavy hitters such as Dixon, Solomun, Red Axes, Bedouin among others.
Israeli Uriah Klapter's productions make regular appearances on Jennifer Cardini's label Correspondant, alongside some of the scenes most in demand producers including; Moscoman, Red Axes and Simple Symmetry. Omri Smadar is another Israeli making waves. Smadar has a colourful musical background; he's a classical and jazz pianist, a composer, a reggae MC and a music teacher as well as being a talented DJ and producer. Speaking Minds and Amarcord's collaborations have garnered support from some big names and have received the remix treatment from Niggemann himself, as well as Man Power and Bawrut.
Alex Niggemann needs little introduction. A classically trained pianist, it was his brother's vinyl collection that created his thirst for electronic music. Niggemann formed his AEON imprint in 2013 as a place to release quality and timeless house and techno. UK producer and founder of conceptual label Polymath, Third Son's musical tastes encompass a broad range of genres, which is shown through his enigmatic live shows and recent ambient productions. Having previously released on the label, P. Lopez is also part of the Paraguayan power-house LPZ, who have been billed alongside Maya Jane Coles, Alex Arnout and Tom Findlay. But their musical output doesn't just encompass house music, having collaborated with Public Enemy's Chuck D.
Echonomist gained notoriety in his homeland of Greece performing downtempo, electronic music live with his band. But it was the discovery of artists such as Carl Craig and Underground Resistance that spurred him on to DJ. He's had music signed to Upon.You, Rotary Cocktail Recordings and Resopal. Radeckt's productions often reflect that of his surrounds in Denmark- cold and urban but still managing to retain a warmer, spirited side. His considered productions have been given a home on respected imprints including Constant Circles and Sincopat.
https://web.facebook.com/aeonaudio