Alex Niggemann – Zoulou EP ,January 18th, 2019
Making his debut on Crosstown Rebels, AEON founder Alex Niggemann takes us on a sonic exploration of the African continent for his next musical venture.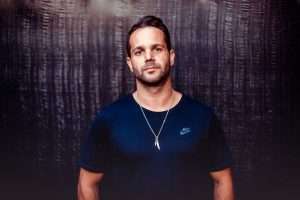 Ever keen to push the boundaries of sound, Alex Niggemann explains that he draws inspiration from the different cultures he experiences on his travels. He says: "My music will always be like a mixed candy box. I like different styles and get bored by always doing the same thing. Africa was always a very inspiring continent for me and I'm happy this release found a great home with Crosstown Rebels."
Allow yourself to melt into the hypnotic rhythm of Zoulou. Ambient sounds are textured with percussion that lures you in. Tribal chants and explosive drums seek add drama as the abundance of intricate layers pull you along for the journey. Bwana is more progressive than its predecessor with a soft drumbeat underpinning it. It utilises that same tribal vocal stab contrasting against harder synths.
Release Date:January 18th, 2019
Tracks
A Zoulou
B Bwana
Alex Niggemann is an artist who prides himself on being innovative and forward thinking when it comes to electronic music. Over the years, he's had releases on Last Night On Earth, Watergate and Poker Flat Recordings. In 2013 he set up his own impressive imprint, AEON, in a bid to release music that breathes quality and originality and blurs the line between house and techno. Recently celebrating its fifth anniversary, AEON is now a fully fledged brand and has played a part in bringing now established artists such as Denis Horvat, Speaking Minds and TVA to the forefront of the scene.
https://web.facebook.com/alexniggemann.official