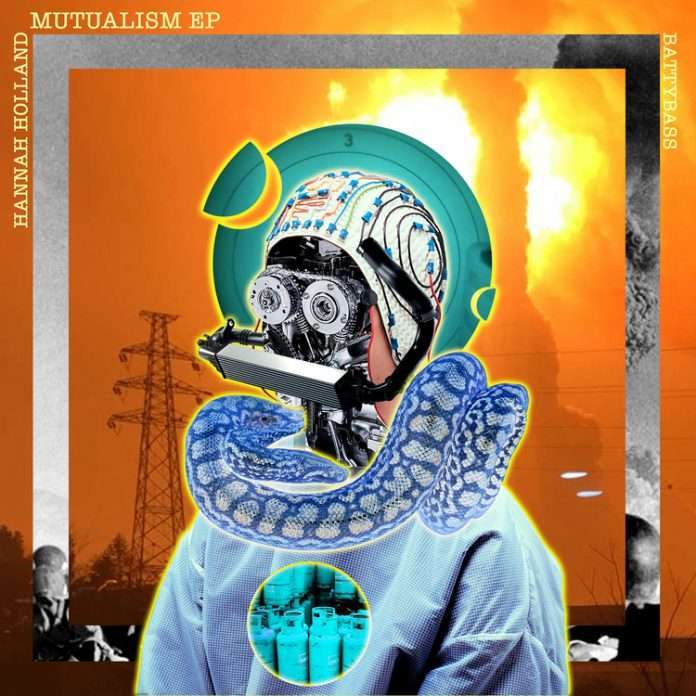 Mutualism EP captures a certain rave euphoria channeled from a youth spent dancing in warehouses, sweaty basements, and behind the decks.
A slew of influences from the last 2 decades jostle together to form distinct new sounds, with iconic voices lingering over potent basslines, seering synths and driving intricate beats.
Enlisting a close knit family of remixers, Joyce Muniz, The Carry Nation and Alinka deliver slabs of totally unique work in their own rights, cementing the Batty Bass ethos of experimentation and pure creativity for the dancefloor.
Hannah Holland – Mutualism EP
release date:11 February 2019
01. Street Person
02. Mutualism
03. Artist
04. Artist (Joyce Muniz Remix)
05. Mutualism (Alinka Remix)
06. Street Person (The Carry Nation Remix)
https://web.facebook.com/hannahhollandmusic/