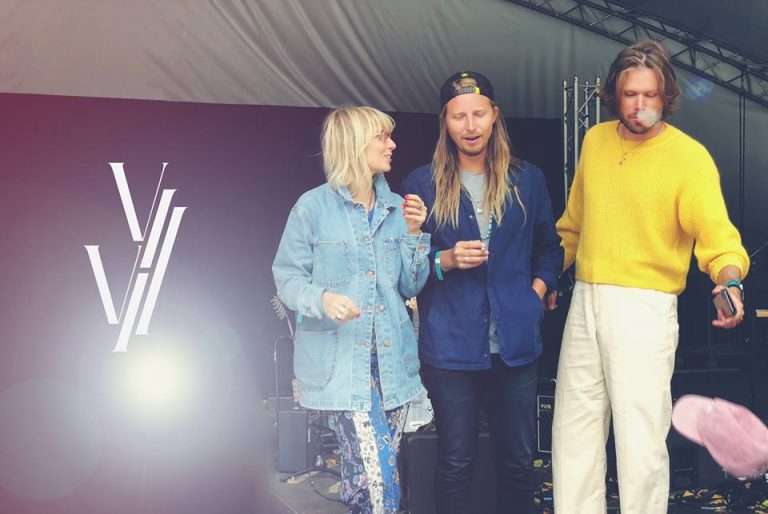 Swedish dream-pop trio ViVii release their glorious new single 'And Tragic' ,out now through Dumont Dumont (Ry X, Charlie Cunningham, Josin). Taken from their debut album, which is set for release on March 15th 2019, it's a stunning return from the Swedish trio.
Speaking about the single ViVii explain, "We had an idea about what this song was going to be about, but under the process it all changed and the song took its own turn.I guess thats how we like to write music, to let the song happen and to let the music have its own way. But the essence of the song is that life is fun and Tragic all at the same time."

Having made their New York live debut at the Sweden Makes Music showcase on December 4th, ViVii are confirmed for this year's SXSW festival in Texas, as well as Eurosonic and By:larm and will play London's Hoxton Bar and Kitchen on Feb 15th. Full run down of live dates below.
Tour dates:
18/1 – Groningen, Eurosonic – Der Aa-Kerk & Coffee Company Groningen (NL)
19/1 – Hamburg, Mucke bei die Fische 2019 (DE)
15/2 – London, Hoxton Bar & Kitchen (UK)
28/2 – 2/3 By:larm (NO)
8-17/3 – SXSW (US)
11/4 – Stockholm, Pygméteatern (SE)
12/4 – Göteborg, Oceanen (SE)
18/4 – Lund, Mejeriet (SE)

https://web.facebook.com/vivii.music