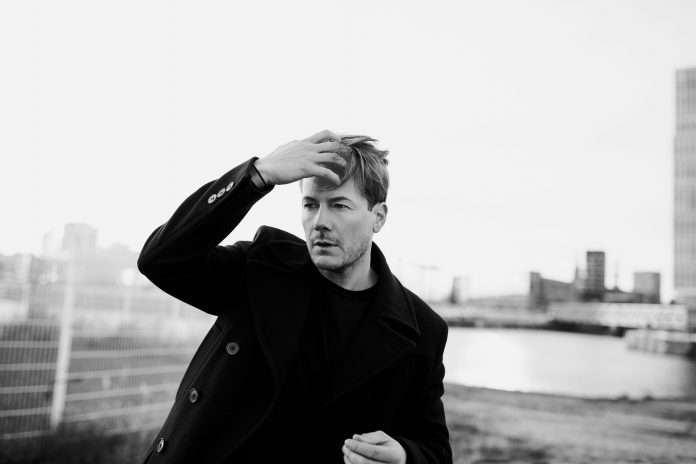 A household name in the dance music scene for over two decades, Phil Fuldner knows how to ensure longevity in an industry so demanding and vibrant as this one. The German DJ/producer's signature sound blend of House, Tech and Disco played a huge part in this success and he shows exactly why with his debut release on Armada Subjekt, 'Take Me', which drew inspiration from Mary Clark's 'Take Me I'm Yours'.

Ripe with luscious strings, striding grooves and subtle rhythm guitar, 'Take Me' pulls all House lovers aboard the groove train. Taking its cues from a buried disco treasure, this infectious cut is an essential addition to the Armada Subjekt catalog and a true floor filler.
Phil Fuldner: "As an avid rare disco collector and crate digger, Mary Clark's 'Take Me I'm Yours' rates very highly in my list of all-time favorites. I share that love with the likes of Floating Points and Hunny, who have brought the original to notice in the last few years. Despite not being that well known, this record is a classic uplifting party anthem that simply gets the crowd smiling when dropped in a DJ set at the right time! So I was very motivated to put my own spin on it for the new disco generation and the happy result is 'Take Me', which I hope can keep the crowd smiling throughout 2019 and beyond."

Throughout his blossoming career, Phil Fuldner has been making his mark across the music scene. After beating the likes of Madonna and Will Smith to the seventh spot in the Pop charts with 1998 single 'The Final', he performed in front of 150.000 people at Love Parade's final party in 2007, sold double platinum in 2008 and 2009 with Sugababes' 'Three' and Girls Aloud's 'The Sound Of Girls Aloud' as the co-producer, became an MTV show presenter for MTV Select and MTV alarm in mid-2000, and even became a member of the Glitterbox Ibiza DJ family near the end of last year.
On the more House-tinged front, Phil Fuldner won an Ibiza Dance Award, played at clubs such as Berlin's Watergate, Ibiza's Pacha and Amnesia, and London's The Egg (among others), on festivals such as Parookaville, Docklands and Thaibreak, and on corporate events and after-show parties such as MTV Awards, Formula 1 Monaco, Red Bull Air Race, Vogue Paris, Hugo Boss @ Fashion Week and more. He also cultivates his own party brand, Phil's Licks, which rocked its own stage at Germany's largest electronic music festival Parookaville with a range of electric headliners and crossover artists. In sum, Phil Fuldner is one of electronic music's absolute legends. And that legend continues today with 'Take Me'.