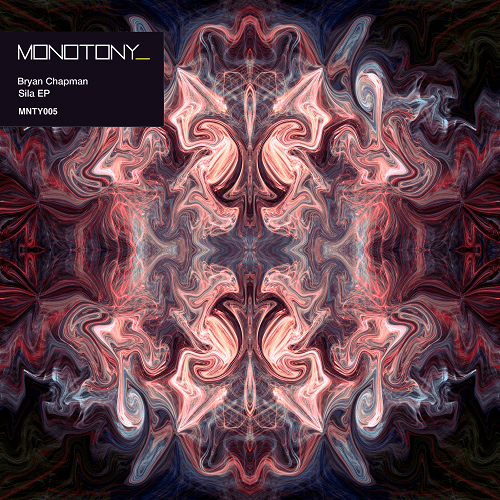 The next release from Bryan Chapman and the first since his debut album '7 Shadows and Iron Lungs', which he self-released last September on Monotony, is a four-track EP entitled 'Sila'.
'7 Shadows and Iron Lungs' followed a series of EPs from Bryan to launch his Monotony label. He had previously cut his teeth with releases for labels like 8 Sided Dice, H-Productions, Affin and Enemy. But it was on his debut album that he seemed to flourish. Amongst other accolades it gained "Techno Album of the Month" in Mixmag and found a place in their "Top 50 Albums of 2018".
On his new 'Sila EP' Chapman lays down his intentions from the start with the powerful techno of 'Gallus'. Some driving minimalism comes next in the form of 'Aim Your Arrows At The Sun', before 'Headless Angels Of Rotterdam' with its aural interference. 'Hunza' closes the EP with a determined groove. It can be difficult to follow such a well-received album as '7 Shadows and Iron Lungs', but on 'Sila EP' Bryan Chapman has done it with ease.
RELEASED: 19 APRIL 2019
TRACK LISTING:
1. GALLUS
2. AIM YOUR ARROWS AT THE SUN
3. HEADLESS ANGELS OF ROTTERDAM
4. HUNZA