The fast-rising Irish talent lands a thrilling debut on Truesoul.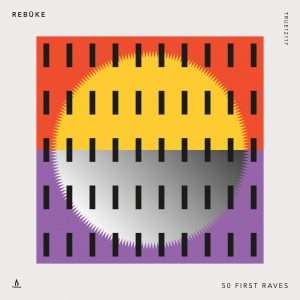 Symptomatic of the fertile scene in his home country, Rebūke is rapidly making a mark courtesy of his patented soundclash of house, techno and rave. His Outhouse parties which run regularly in his hometown of Letterkenny, Ireland, have made an impression, hosting the likes of Alan Fitzpatrick, Mella Dee, Ejeca, Kettama and Huxley all in the last 12 months. While on the release front he's landed strong EPs on Dirtybird, DFTD and Hot Creations, where his track 'Along Came Polly' was anointed Essential New Tune on Radio 1 and spent five weeks at no.1 in Beatport's overall charts.
He pulls no punches on his maiden outing for Truesoul. '50 First Raves' is a fizzing, technicoloured trip as urgent synth stabs and bouncy bottom end juxtapose with uplifting melodic interludes crafted for peak-time impact. 'Posers Ray Gun', is a fleet-footed mongrel bleeding together influences that span chunky breakbeats, hoovers and exhilarating warehouse-ready rave with rough-edged house music dynamics. 'Ready To Fly' is Rebūke's take on a traditional tribal house record, but with his energetic rave-infused twist.