Having produced the standout Tot EP for the imprints sub-label, Rebellion, Alex Dimou makes a welcome debut on Crosstown Rebels with What Keeps You There.
"I met Vili, the singer on What Keeps You There, during a theatre play we were both a part of. During the rehearsals, I heard her singing and that was it! She helped with the lyrics and since then we have been working on several projects together! The inspiration behind Let it be Known was a computer game I was playing at the time, which featured monsters with deep voices. Having that in mind, I tried to make a track with these aspects!". Alex Dimou.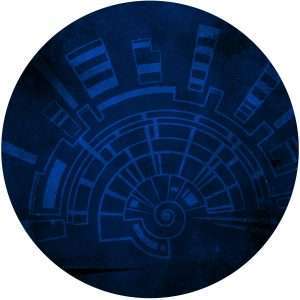 The EP begins with the enchanting nature of What Keeps You There. A prominent piano roll opens proceedings, with Vili's moving vocals soon introduced over a chugging bassline. Cevin Fisher's remix of the title track comes next. A more minimal take on the lead record, subtle kicks converge on rustling percussion, before Vili's emotive vocals once again form a poignantly heartfelt production. Avidus provide a dance floor-ready rework of the original, that features a mechanical sounding synth and an echoing, electric breakdown, before the EP is rounded off with Let It Be Known, a four-to-the-floor, pumping house cut made up of strong kicks and driving pads.
Release Date: 26th July 2019
Tracks
A1 What Keeps You There
A2 What Keeps You There (Cevin Fisher Remix)
B1 What Keeps You There (Avidus Remix)
B2 Let It Be Known
Alex Dimou is a producer, DJ and remixer whose career has seen him perform all around the global circuit. As a remixer, he has collaborated with the likes of Maya Jane Coles and M.A.N.D.Y, whilst his own releases have found a home on Jamie Jones' Hottrax as well as renowned Berlin imprint Get Physical Music. Legendary American producer Cevin Fisher has been releasing standout records since 1995, achieving five entries in the UK singles chart between 1998 and 2001. German duo Avidus are regulars on Crosstown Rebels, and continue to run their own imprint Empore Music, which was launched in 2015.
https://www.facebook.com/alexdimouofficia