Outreach(Fabio S Remix), taken from Outreach EP, out June 27 on 3-4-1 Cuts
Outreach is the first maxi single on 3-4-1 cuts by Kurt Baggaley, a virtuous and brilliant British producer with an important background and a long term experience in electronic music productions. The original mix is a progressive deep track able to go on forever without interruptions, realized by using wisely analogue basslines and keyboards. The release contains also 2 fresh remixes.
The first one is by Fabio S, an artist based in Lugano. It's a rework in a deep and melodic house style with a nostalgic touch of drums that takes us back to the '70s. The second, done by Andrea Careddu, another talent much appreciated and based in Frankfurt, offers us a trancey techno journey without limits and full of unexpected effects.
Kurt Baggaley – Outreach
Release date: 2019-06-27
Preorder
Tracks
Kurt Baggaley – Outreach (Original Mix)
Kurt Baggaley – Outreach (Fabio S Remix)
Kurt Baggaley – Outreach (Andrea Careddu Remix)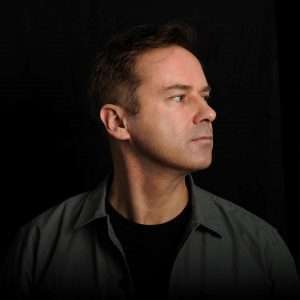 Kurt Baggaley gained attention with his releases under the alias Scape One writing for various Electro and Techno labels such as Elektrix and SCSI-AV in the early 2000's.
Although his musical interests go back as far as the 80's with projects ranging from robot dancing to productions for local Hip Hop, Techno and Electro projects, gaining influences from all aspects of electronic music from that period.
More recently Kurt has evolved his productions into a more personalized and unique sound, taking in influences from early 80's Chicago House, Detroit Techno, New York Club with a fusion of Italo Disco, Euro Synth and Electro. With releases on SoHaSo, Chapter 24, HotMix, Abstract Theory and many more.
Connect Artist, Label, Support
https://www.facebook.com/kurtbaggaleymusic/
https://www.facebook.com/fabiosmusic/
https://www.facebook.com/341Cuts/
https://www.beatport.com/release/outreach/2606994