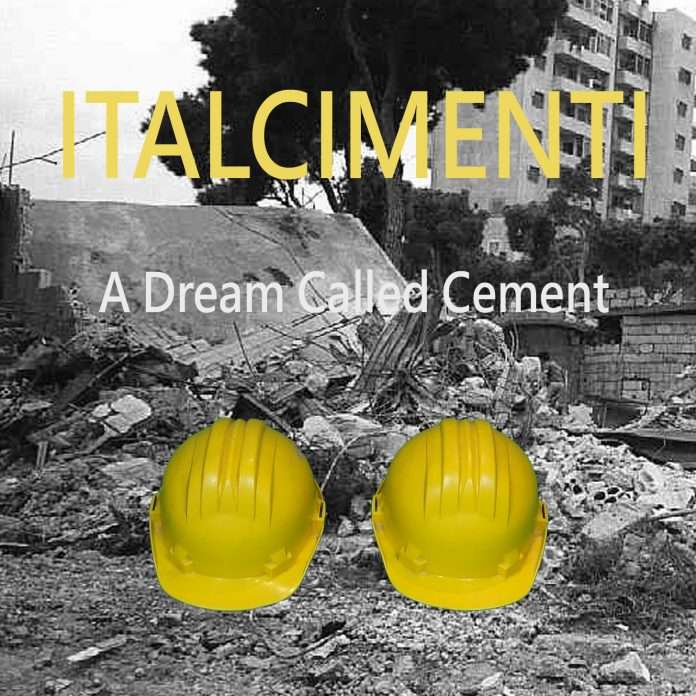 A Dream Called Cement, taken from S/T Ep out July 8 on Hot Elephant Music
Cement, one of the best friends of the modern era is showing its limits. Do you remember the fantastic architecture portrayed by comics in the 1960s, with cities rising to amazing heights, overhanging bridges connecting towers? Well, forget it. Cement doesn't seem to be reliable in the long run. What a shame, it was such a beautiful dream, a dream called cement.
Alexander Robotnick and Ludus Pinsky, once again together for their Italcimenti project, introduce this EP containing 4 tracks of a kind of Post-Italo sound.

Tracks
1 – A Dream Called Cement
2 – Suspended City
3 – Step by Step
4 – Unavoidable Crash
In 'A Dream Called Cement' an Italo sequence-riff challenges a suspended pad: it's like opposing the appeal of cement to the entropy of time.
'Suspended City' is a tribute to our imagination. Maybe progress has slowed down a bit… But we still keep those dreams firmly in our mind.
'Step by Step' is built around a fragment of a dialogue: "Everything's gonna be all right" – "Oh… I know you". It points to some responsibilities or at least carelessness whose consequences are emerging today.
In 'Unavoidable Crash' a very fast arpeggio draws the fragments of instability produced by an unstable planet. Chords spring out suddenly, acting like an alarm and creating tension until the groove is back and the dream goes on.

Connect Artist, Label, Support
http://hot-elephant.com/
https://web.facebook.com/AlexanderRobotnick
https://www.beatport.com/label/hot-elephant-music/1371